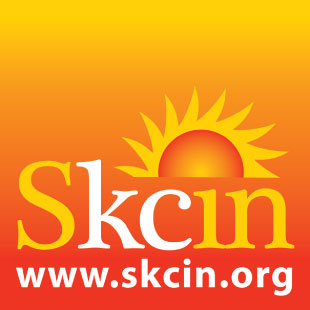 RAISING AWARENESS THROUGH EDUCATION
PROMOTING PREVENTION & EARLY DETECTION CAMPAIGNING FOR CHANGE
SKCIN: THE KAREN CLIFFORD SKIN CANCER CHARITY / REGISTERED CHARITY: 1150048

DONATE TO SKCIN
WE NEED YOUR HELP! PLEASE HELP US TO STOP SKIN CANCER TAKING MORE LIVES. WE ARE HUGELY GRATEFUL FOR YOUR SUPPORT.
Skin Cancer The Problem And Facts
Skin Cancer Information

RATES OF SKIN CANCER
ARE RISING FASTER THAN
ANY OTHER CANCER
and it is now one of the biggest cancer
killers in the 15-34 age group!

Skin cancer is the UK's most common and fastest rising cancer.
It is now one of the biggest cancer killers in 15-34 year olds.

Solar Ultra Violet Radiation (UVR) is a known carcinogen.
It cannot be seen or felt and is the primary cause of skin cancer
LEARN MORE

Sunburn is a reaction to UV radiation and is a clear sign that
you have seriously damaged your skin.
LEARN MORE

Sunbeds are not safe - FACT! UV radiation from sunbeds can
cause serious and irreparable damage and cause melanoma
LEARN MORE

Worried about Vitamin D? Know the facts and how much sun
we need to produce the required daily levels.
LEARN MORE

Our skin is our body's largest organ that performs a variety of
vital functions - learn how UVR affects and damages our skin
LEARN MORE

All skin types can be damaged by UVR, but some skin types
and family history of skin cancer can mean you are more at risk
LEARN MORE
Skin Cancer - A major public health concern.
Skin cancer is not just a national, but a global public health concern. It is more commonly diagnosed than all malignancies combined and cases of both melanoma and non-melanoma skin cancer are rising dramatically worldwide.
Rates of skin cancer are increasing faster than any other cancer in the UK, with figures doubling every 10-20 years.
In the UK 1 in 4 men and 1 in 5 women will develop a form of skin cancer at least once in their lifetime.
Over 250,000 cases of non-melanoma skin cancer are diagnosed annually in the UK with rates predicted to reach almost 400,000 per year by 2025.
Around 17,500 cases of melanoma are diagnosed every year in the UK, with cases predicted to rise to 20,000 annually by 2025.
1 in 36 men and 1 in 47 women will be diagnosed with melanoma during their lifetime and it is now one of the biggest killing cancers in the 15-34 age group.
Around 3,500 people die from skin cancer each year in the UK - more than the sunshine Capital of the world - Australia.
In the UK it is estimated that the treatment of skin cancer costs the NHS in excess of £500m a year.
Yet, the most important facts are that 90% of all skin cancers are preventable and if detected, diagnosed and treated early, almost all cases are curable!
The facts speak for themselves and highlight the urgent need to educate the public.This is why Skcin are committed to the prevention and early detection of skin cancer through educational intervention. We work nationally to deliver robust, sustainable solutions to key 'at risk' and 'influential' target sectors, to evoke behavioural change, improve patient outcomes and save lives through early diagnosis - and reduce the significant burn on the NHS:
We work nationally with thousands of primary schools and pre-school settings providing a comprehensive range of free tools and resources to assist them in their duty of care to safeguard children against UV, raise awareness of skin cancer across the wider school community and to drive behavioural change through education.
sunsafeschools.co.uk | sunsafenurseries.co.uk
Bridging the mammoth gap in education, we are 'Training eyes to save lives' with our MASCED (Melanoma and Skin Cancer Early Detection) training programmes across the hair, health and beauty industry and Allied Health Professions nationwide with a growing army of over 20,000 registered professionals across the UK and beyond.
masced.uk | pro.masced.uk
We work with employers of outdoor workers nationwide, providing them with all the tools, resources and training they need to support them in their moral and legal obligations to implement a comprehensive sun protection programme, prevent occupational skin cancer and promote early detection, diagnosis and treatment.
sunsafeworkplaces.co.uk
Our SKCIN app is an educational and self-management tool developed to educate, empower and equip people of all skin types, enabling them to learn more and take charge of their skin health and surveillance.
app.skcin.org
---