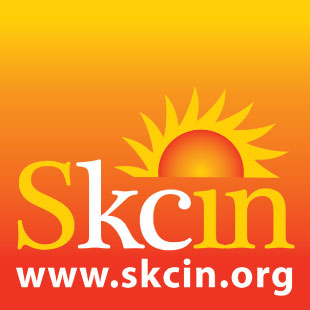 RAISING AWARENESS THROUGH EDUCATION
PROMOTING PREVENTION & EARLY DETECTION CAMPAIGNING FOR CHANGE
SKCIN: THE KAREN CLIFFORD SKIN CANCER CHARITY / REGISTERED CHARITY: 1150048
DONATE TO SKCIN
WE NEED YOUR HELP! PLEASE HELP US TO STOP SKIN CANCER TAKING MORE LIVES. WE ARE HUGELY GRATEFUL FOR YOUR SUPPORT.
The UV Forecast in:
The UV index is a 5 category solar UV forecast provided by the Met Office in the UK.
The higher the number the stronger the UVR and the less time it takes damage to occur
When the UV index is at 3
and above, sun protection
measures should be taken
Learn More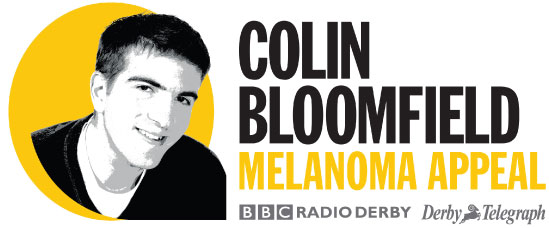 THANK YOU TO EVERYONE
WHO SUPPORTED THE APPEAL
TOGETHER WE RAISED:
Learn More
In The Media
Dave Sims: A family uniting against cancer
Research Feature There are so many areas of CRUK research which rely on the involvement of patients in studies and tr...
20th Jun 2017 9:45am
Avelumab Becomes First Approved Treatment for Patients with Merkel Cell Carcinoma
The FDA has approved the first drug ever for the rare skin cancer, Merkel cell carcinoma, and updated data show an impro...
3rd Apr 2017 12:00am
Avelumab Induces Sustained Tumor Responses in Some Patients with Rare Skin Cancer
In a phase II clinical trial, some patients with metastatic Merkel cell carcinoma whose cancer has progressed despite tr...
6th Oct 2016 12:00am
Mutations Linked to Immunotherapy Resistance
Researchers identified mutations in relapsed melanoma tumors that block the anticancer effects of the checkpoint inhibit...
5th Aug 2016 12:00am
Partner-Aided Skin Exams Increase Early Detection of New Melanomas
People previously treated for melanoma can team up with a spouse, family member, or a friend and be trained to find new ...
27th Jul 2016 12:00am
Redhead genes linked to skin cancer
Gene variants in people with red hair, pale skin and freckles have been linked to a higher number of gene mutations in s...
12th Jul 2016 8:23pm
Skin cancer rising in over 55s
The highest number of people aged 55 and over have been diagnosed with the most dangerous form of skin cancer in a singl...
1st Jul 2016 12:08pm
Skin cancer drugs fast tracked for NHS approval
Patients with advanced skin cancer in England and Wales will be able to access a combination of 2 immunotherapy drugs af...
17th Jun 2016 1:16pm
Online Tool Helps Users Distinguish Moles from Melanoma
"Moles to Melanoma: Recognizing the ABCDE Features" presents photos that show changes in individual pigmented lesion...
23rd May 2016 12:00am
Pembrolizumab Shows Promise in Patients with Rare Form of Skin Cancer
In a small clinical trial, more than half of the patients with an aggressive form of skin cancer called Merkel cell carc...
19th Apr 2016 12:00am
High-Magnification Microscopy Visualizes Tumor Blood Vessels in Real Time
High-powered intravital microscopy reveals that 50 percent of blood vessels in melanoma tumors do not have any blood flo...
17th Mar 2016 12:00am
Novel Strategy Isolates Immune Cells in the Blood that Recognize Melanoma
NCI scientists have developed a novel strategy for identifying immune cells circulating in the blood that recognize spec...
11th Mar 2016 12:00am
NHS approves new advanced skin cancer drug
The NHS is England is to make nivolumab (Opdivo) available as a new treatment option for advanced skin cancer....
22nd Jan 2016 9:41am
People heading for the ski slopes are being advised to pack sunscreen to avoid the risk of skin cancer...
6th Jan 2016 11:38am
FDA Approves Cobimetinib as Part of Drug Combination for Advanced Melanoma
The FDA has approved the targeted drug cobimetinib, in combination with another targeted therapy, to treat patients with...
15th Dec 2015 12:00am
FDA Approves Talimogene Laherparepvec to Treat Metastatic Melanoma
The FDA has approved the first oncolytic virus therapy, talimogene laherparepvec (T-VEC). The drug was approved for the ...
25th Nov 2015 12:00am
FDA Approves Nivolumab for Some Melanomas and Lung Cancers
The FDA has approved nivolumab in combination with ipilimumab for advanced melanoma and nivolumab alone for advanced non...
10th Nov 2015 12:00am
Moles on arm can indicate higher skin cancer risk
Can the number of moles on your upper right arm predict your risk of developing melanoma?...
19th Oct 2015 6:49pm
Melanoma drug gets NHS approval in England
Patients in England with advanced skin cancer due to melanoma are set to get more treatment options following two announ...
9th Oct 2015 12:18pm
Skin cancer risk after organ transplants
People who have an organ transplant may be at a higher risk of developing melanoma skin cancer, according to a new US st...
14th Aug 2015 11:38am
Oncolytic Virus Therapy Shows Benefit in Patients with Melanoma
In a large clinical trial, the oncolytic virus therapy T-VEC improved the durable response rate and median survival in p...
21st Jul 2015 12:00am
Combined cancer drugs show promise for melanoma
A combination of 2 immunotherapy cancer medications could help around 60% of people with advanced melanoma, according to...
1st Jun 2015 1:51pm
Most American Adults Do Not Use Sunscreen Regularly
The majority of Americans are not using sunscreen regularly to protect their skin from damage caused by the sun's ultr...
1st Jun 2015 12:00am
Cold sore virus 'can target skin cancer'
Scientists say a genetically modified version of the herpes virus is a potential treatment for malignant melanoma, the m...
27th May 2015 1:41pm
Popular sunscreens fail consumer test
Two out of 13 leading sunscreens fail to live up to their claims of providing a sun protection factor (SPF) of 30, accor...
15th May 2015 7:59am
'Escape to the sun' skin cancer concerns
The NHS regulator for England is trying to help people understand the benefits and risks of sun exposure so people can s...
21st Jan 2015 10:14am
New on Cancer.gov: Resources on Melanoma Therapies
Several new resources that provide more details about the changing treatment landscape for advanced melanoma have recent...
6th Jan 2015 12:00am
Which Patients Will Benefit from Immunotherapy for Cancer? Some Hints Emerge
Researchers have identified a "genetic signature" in the tumors of patients with advanced melanoma who responded to ...
17th Dec 2014 12:00am
Approval close for new skin cancer drug
A new medication for the treatment of melanoma, called dabrafenib, (Tafinla), should be widely available for NHS use in ...
18th Sep 2014 12:45pm
Sunscreen not enough to protect against skin cancer
Sunscreen alone may not be enough to protect against skin cancer, say scientists...
12th Jun 2014 7:11pm
Melanoma rates rising since the 70s
The rates of people diagnosed with malignant melanoma are five times higher than in the 1970s, although survival from t...
22nd Apr 2014 12:50pm
Genetic mutations can warn of skin cancer risk
Mutations in a specific gene are responsible for a hereditary form of skin cancer...
31st Mar 2014 3:19pm
Restrictions applied to skin cancer drug
Ipilimumab, a skin cancer medication should not be given to patients as a first-line treatment, the NHS treatments regul...
25th Feb 2014 1:33pm
Vinnie Jones has revealed he has been diagnosed with malignant melanoma – the most serious type of skin cancer....
25th Nov 2013 11:46am
New skin cancer drug vismodegib (Erivedge)
A new drug treatment is available for people with severe basal-cell carcinoma skin cancer. Before regulators licensed vi...
12th Aug 2013 1:23pm
Skin cancer: 8 in 10 now survive
More than 8 out of 10 people diagnosed with malignant melanoma, the most dangerous form of skin cancer, will now survive...
22nd Jul 2013 4:50pm
Skin cancer and lower risk of Alzheimer's disease
People who have non-melanoma skin cancer may be less likely to develop Alzheimer's disease, according to new research ...
16th May 2013 4:52pm
NHS approving 'breakthrough' skin cancer drugs
Two new skin cancer treatments, ipilimumab (Yervoy) and vemurafenib (Zelboraf), are to be approved for NHS funding in En...
2nd Nov 2012 10:16am