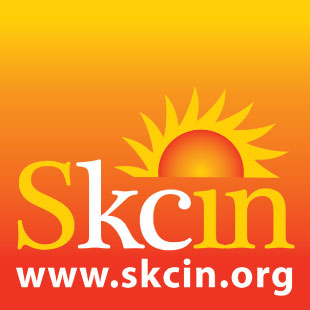 RAISING AWARENESS THROUGH EDUCATION
PROMOTING PREVENTION & EARLY DETECTION CAMPAIGNING FOR CHANGE
SKCIN: THE KAREN CLIFFORD SKIN CANCER CHARITY / REGISTERED CHARITY: 1150048
DONATE TO SKCIN
WE NEED YOUR HELP! PLEASE HELP US TO STOP SKIN CANCER TAKING MORE LIVES. WE ARE HUGELY GRATEFUL FOR YOUR SUPPORT.
The UV Forecast in:
The UV index is a 5 category solar UV forecast provided by the Met Office in the UK.
The higher the number the stronger the UVR and the less time it takes damage to occur
When the UV index is at 3
and above, sun protection
measures should be taken
Learn More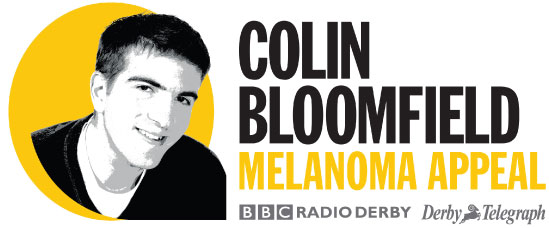 THANK YOU TO EVERYONE
WHO SUPPORTED THE APPEAL
TOGETHER WE RAISED:
Learn More
In The Media
News digest – Promising early results for cancer vaccines, calls for more gene testing in the NHS, warning for alcohol and cancer, and… manicures and cancer risk?
Science blog The nation's top doctor has called for the NHS to undergo a gene testing revolution. The Telegraph rep...
8th Jul 2017 8:00am
Personalised vaccines to treat skin cancer show promise in small studies
News report Personalised vaccines have been used to successfully treat melanoma (skin cancer) patients in two small s...
6th Jul 2017 5:00pm
Extensive Lymph Node Surgery Does Not Increase Survival in Melanoma
A conservative approach to lymph node removal surgery may be best for people with melanoma that has spread from the skin...
30th Jun 2017 12:00am
Avelumab Becomes First Approved Treatment for Patients with Merkel Cell Carcinoma
The FDA has approved the first drug ever for the rare skin cancer, Merkel cell carcinoma, and updated data show an impro...
3rd Apr 2017 12:00am
Avelumab Induces Sustained Tumor Responses in Some Patients with Rare Skin Cancer
In a phase II clinical trial, some patients with metastatic Merkel cell carcinoma whose cancer has progressed despite tr...
6th Oct 2016 12:00am
Mutations Linked to Immunotherapy Resistance
Researchers identified mutations in relapsed melanoma tumors that block the anticancer effects of the checkpoint inhibit...
5th Aug 2016 12:00am
Partner-Aided Skin Exams Increase Early Detection of New Melanomas
People previously treated for melanoma can team up with a spouse, family member, or a friend and be trained to find new ...
27th Jul 2016 12:00am
Online Tool Helps Users Distinguish Moles from Melanoma
"Moles to Melanoma: Recognizing the ABCDE Features" presents photos that show changes in individual pigmented lesion...
23rd May 2016 12:00am
Pembrolizumab Shows Promise in Patients with Rare Form of Skin Cancer
In a small clinical trial, more than half of the patients with an aggressive form of skin cancer called Merkel cell carc...
19th Apr 2016 12:00am
High-Magnification Microscopy Visualizes Tumor Blood Vessels in Real Time
High-powered intravital microscopy reveals that 50 percent of blood vessels in melanoma tumors do not have any blood flo...
17th Mar 2016 12:00am
Novel Strategy Isolates Immune Cells in the Blood that Recognize Melanoma
NCI scientists have developed a novel strategy for identifying immune cells circulating in the blood that recognize spec...
11th Mar 2016 12:00am
FDA Approves Cobimetinib as Part of Drug Combination for Advanced Melanoma
The FDA has approved the targeted drug cobimetinib, in combination with another targeted therapy, to treat patients with...
15th Dec 2015 12:00am
FDA Approves Talimogene Laherparepvec to Treat Metastatic Melanoma
The FDA has approved the first oncolytic virus therapy, talimogene laherparepvec (T-VEC). The drug was approved for the ...
25th Nov 2015 12:00am
FDA Approves Nivolumab for Some Melanomas and Lung Cancers
The FDA has approved nivolumab in combination with ipilimumab for advanced melanoma and nivolumab alone for advanced non...
10th Nov 2015 12:00am
Oncolytic Virus Therapy Shows Benefit in Patients with Melanoma
In a large clinical trial, the oncolytic virus therapy T-VEC improved the durable response rate and median survival in p...
21st Jul 2015 12:00am
Most American Adults Do Not Use Sunscreen Regularly
The majority of Americans are not using sunscreen regularly to protect their skin from damage caused by the sun's ultr...
1st Jun 2015 12:00am
New on Cancer.gov: Resources on Melanoma Therapies
Several new resources that provide more details about the changing treatment landscape for advanced melanoma have recent...
6th Jan 2015 12:00am
Which Patients Will Benefit from Immunotherapy for Cancer? Some Hints Emerge
Researchers have identified a "genetic signature" in the tumors of patients with advanced melanoma who responded to ...
17th Dec 2014 12:00am