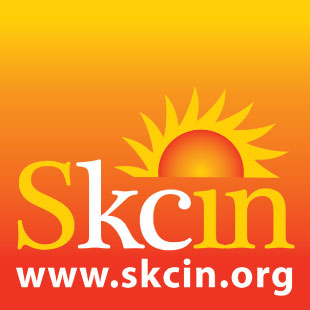 RAISING AWARENESS THROUGH EDUCATION
PROMOTING PREVENTION & EARLY DETECTION CAMPAIGNING FOR CHANGE
SKCIN: THE KAREN CLIFFORD SKIN CANCER CHARITY / REGISTERED CHARITY: 1150048
DONATE TO SKCIN
WE NEED YOUR HELP! PLEASE HELP US TO STOP SKIN CANCER TAKING MORE LIVES. WE ARE HUGELY GRATEFUL FOR YOUR SUPPORT.
Sun Safe Workplaces
Our Work
www.sunsafeworkplaces.co.uk
Sun Safe Workplaces is the first and only accreditation scheme of its kind to launch in the UK with the key objective to prevent skin cancer through the promotion of sun safety in the workplace. Sun Safe Workplaces is a national, annual, accreditation scheme developed by Skcin to advise employers and educate outdoor workers on the importance of sun safety as a serious health and safety issue. Sun Safe Workplaces is a FREE on-line tool available to all UK companies, that employ any number of outdoor workers. The scheme gives them access to a comprehensive range of FREE resources to help them implement a suitable sun safety policy whilst educating their employees on all aspects of skin cancer prevention and early detection.

UV is a known carcinogen and employees that work outdoors during daytime hours (being exposed to varying levels of UV from the sun), have a higher risk of developing skin cancer.
UV radiation should be considered an occupational hazard for people who work outdoors. Employers therefore have a duty of care to educate their employees about the health implications the sun can have, the importance of appropriately protecting their skin and regularly checking their skin for signs of change. In addition employers have a duty to ensure the provision of appropriate protection from the sun. Sun Safe Workplaces effectively addresses these issues and provides companies with all the necessary help and guidance to achieve their Sun Safe Workplaces Accreditation.
Could not connect to database