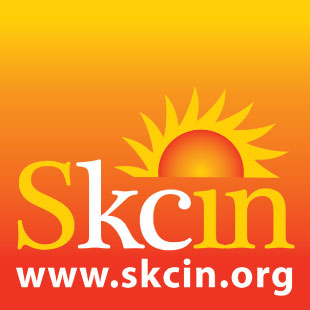 RAISING AWARENESS THROUGH EDUCATION
PROMOTING PREVENTION & EARLY DETECTION CAMPAIGNING FOR CHANGE
SKCIN: THE KAREN CLIFFORD SKIN CANCER CHARITY / REGISTERED CHARITY: 1150048
DONATE TO SKCIN
WE NEED YOUR HELP! PLEASE HELP US TO STOP SKIN CANCER TAKING MORE LIVES. WE ARE HUGELY GRATEFUL FOR YOUR SUPPORT.
Melanoma Taskforce
Our Work
MELANOMA TASKFORCE
Skcin have been involved with the Melanoma Taskforce since it started in 2010. The Melanoma Taskforce is a panel of skin cancer experts, currently chaired by Sian James MP (in future to be chaired by Pauline Latham MP), which is comprised of patient group and charity representatives, GPs, skin cancer nurses, dermatologists, oncologists and surgeons. The Taskforce was set up to make practical recommendations as to how the prevention and treatment of skin cancer, and particularly melanoma, could be improved.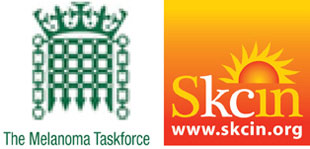 ---
REPORTS
2015 Skin Cancer Visions
The first publication of the Melanoma Taskforce group was in October 2010, when a report was published entitled, '2015 Skin Cancer Visions'. This report set out The Taskforce's recommendations for how skin cancer and melanoma services and treatment could be improved over the life of the new Department of Health (DH) cancer strategy, Improving Outcomes: A Strategy for Cancer published in January 2011. As part of the new strategy, the DH published its own 2015 Skin Cancer Visions, which adopted 17 of the 20 recommendations made by the Melanoma Taskforce.
---
Mole and Skin Check Guidelines
In June 2011, the Taskforce worked with a coalition of well-being, hair and beauty professional associations to develop Mole and Skin Check Guidelines, an information leaflet providing clear and simple information about the signs of skin cancer for people working in the health and beauty industry who regularly come into contact with people's skin. The Taskforce is currently working with the Hair and Beauty Industry Authority (Habia) to take this project forward and embed skin cancer awareness in the standard training of relevant non-health professionals.
---