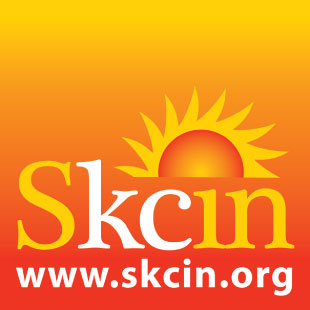 RAISING AWARENESS THROUGH EDUCATION
PROMOTING PREVENTION & EARLY DETECTION CAMPAIGNING FOR CHANGE
SKCIN: THE KAREN CLIFFORD SKIN CANCER CHARITY / REGISTERED CHARITY: 1150048

DONATE TO SKCIN
WE NEED YOUR HELP! PLEASE HELP US TO STOP SKIN CANCER TAKING MORE LIVES. WE ARE HUGELY GRATEFUL FOR YOUR SUPPORT.
The UV Forecast in:
The UV index is a 5 category solar UV forecast provided by the Met Office in the UK.
The higher the number the stronger the UVR and the less time it takes damage to occur
When the UV index is at 3
and above, sun protection
measures should be taken
Learn More
In The Media
Ultraviolet radiation causes rare type of eye cancer
Press release Ultraviolet radiation can cause a rare type of eye cancer, conjunctival melanoma, according to resea...
11th Jan 2021 10:00am
Nanoparticle Trains Immune Cells to Attack Cancer
Researchers have developed a nanoparticle that trains immune cells to attack cancer. According to the NCI-funded study, ...
4th Dec 2020 12:00pm
After three surgeries and immunotherapy to treat stage III melanoma, Adam Degi has a newfound determination to educate p...
20th Oct 2020 6:27am