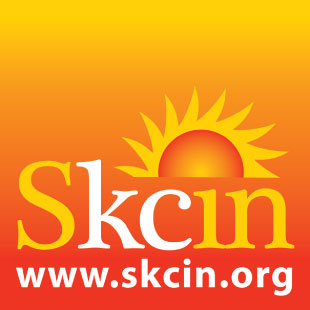 RAISING AWARENESS THROUGH EDUCATION
PROMOTING PREVENTION & EARLY DETECTION CAMPAIGNING FOR CHANGE
SKCIN: THE KAREN CLIFFORD SKIN CANCER CHARITY / REGISTERED CHARITY: 1150048

DONATE TO SKCIN
WE NEED YOUR HELP! PLEASE HELP US TO STOP SKIN CANCER TAKING MORE LIVES. WE ARE HUGELY GRATEFUL FOR YOUR SUPPORT.
Skcin are excited to announce an exclusive charity partnership with MySkinDoctor and the UK's largest dermatology practice who are leading the way in a digital revolution in dermatology.
Until now, believe it or not, due to a national Consultant shortage, typical waiting times for a new patient appointment in dermatology is exceeding 18 weeks!
Let's face it, this is unacceptable. However, the good news is that MySkinDoctor, a patient-led App, is now addressing this national problem for patients across the UK. MySkinDoctor allows users to take and upload photographs of their skin condition to a team of experienced Consultant Dermatologists whilst at home or anywhere else convenient, significantly reducing the time taken to get a face-to-face appointment. The App provides expert, swift and efficient triage, with users receiving a personalised care plan including a diagnosis, information about their condition and an effective treatment plan within 3 working days!
Already successfully working with the NHS, CCGs and GPs across Southern England, the Self-Pay App service is now available to us all, without needing a GP referral.
This is great news - the benefits include:
Massively reduced waiting times for users presenting with a skin concern
Immediate care plan delivered within 72 hours which is simultaneously communicated to the user's GP and included in their patient records
Skin cancers diagnosed and treated without delay resulting in higher rates of survival
Elimination of misdiagnosis by GPs due to lack of specialist training
Reduced anxiety caused by delays in diagnosis and delivery of care plan
Significant cost and time savings for users who don't need to take time off work to visit a clinic appointment
Gives users the option to take charge of their own skin health
Excellent 4.5/5* feedback attests to patient satisfaction and ease of use
Use of the App will support the vital work of Skcin that is dedicated to embedding skin cancer prevention and early detection in the heart of communities nationwide.
When it comes to the early diagnosis and treatment of skin cancer, providing patients with the ability to receive immediate care is essential to yield higher rates of survival. This is why Skcin are delighted to be partnering with MySkinDoctor - our work and common goals are perfectly aligned. By combining our efforts in raising awareness of early detection and in signposting patients to access immediate care, together we can and will save many lives.
For too long skin cancer patients have endured agonising waiting times for referrals which increases anxiety, can significantly impact mental health and result in poor prognosis. At a time when getting an appointment with a GP is becoming increasingly difficult and the misdiagnosis of skin cancers not uncommon due to lack of specialist GP training, MySkinDoctor will provide people with the ability to manage their own skin health, giving them the peace of mind they need with expert advice and an action plan within 72 hours.
With the MySkinDoctor App, expert advice is at your fingertips - on your mobile phone or tablet, whether at home, at work, or on the go. It offers the perfect solution for those who can't afford to take time out of their busy schedule to visit a clinic appointment and/or require fast, expert advice from experienced Consultant Dermatologists.
The MySkinDoctor App is free to download with private consultations priced at £75, £5 of which is donated to Skcin to support our vital work in the prevention and early detection of skin cancer nationwide.
Visit the MySkinDoctor website at: https://www.myskindoctor.co.uk/
DOWNLOAD THE APP TODAY!