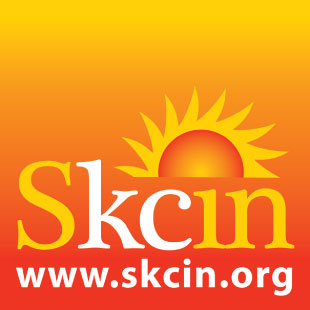 RAISING AWARENESS THROUGH EDUCATION
PROMOTING PREVENTION & EARLY DETECTION CAMPAIGNING FOR CHANGE
SKCIN: THE KAREN CLIFFORD SKIN CANCER CHARITY / REGISTERED CHARITY: 1150048

DONATE TO SKCIN
WE NEED YOUR HELP! PLEASE HELP US TO STOP SKIN CANCER TAKING MORE LIVES. WE ARE HUGELY GRATEFUL FOR YOUR SUPPORT.
Our Work
Our Work
THAT'S WHY SKCIN ARE
DEDICATED TO PROMOTING
PREVENTION AND
EARLY DETECTION
Through national educational,
accreditation schemes, campaigns,
partnerships and initiatives...

LOOK AFTER YOUR SKIN
AND STAY SAFE IN THE SUN
At Skcin we are dedicated to preventing
skin cancer through education...

Our Sun Safe Schools accreditation scheme - educating
our future generations on the importance of sun safety...
LEARN MORE

Skcin in partnership with Virgin Holidays to promote sun safety
to holiday makers and active tan seekers across the globe...
LEARN MORE

Skcin working in partnership with BBC Radio Derby, to make
Derbyshire and East Staffordshire the 'Sun Safe' capital of the UK
LEARN MORE

Sun Safe Workplaces, our accreditation scheme - educating
outdoor workers and employers on sun safety in the workplace...
LEARN MORE

Skcin in partnership with AXA PPP Healthcare
promoting the importance of sun safety to families...
LEARN MORE

Sun Safe Nurseries, our national accreditation scheme is
for pre-school settings to introduce sun safety education...
LEARN MORE

Skcin have delivered many national awareness campaigns
across at risk groups and have gained national awards...
LEARN MORE

Skcin are lead member of political lobby group Skin Cancer UK
and proud to work with other groups to campaign for action...
LEARN MORE
At Skcin our primary objectives are to raise awareness of skin cancer and promote the importance of sun safety and early detection through national educational initiatives and targeted campaigns. All of the funds we receive into the charity via corporate support and the generous donations made by fundraisers and members of the public are ploughed back into producing awareness and prevention materials and campaigning for change.

To learn more about our range of on-going educational initiatives, corporate partnerships and awareness campaigns, please select from the options below.

Sun Safety & Skin Cancer Booklet
Download all you need to
know in one handy little book
DOWNLOAD NOW

Sunbeds Can Cause Melanoma!
Sunbeds are not safe - fact! Find
out the truth and misconceptions
LEARN MORE

Skin Cancer - The Warning Signs
Learn how to check your skin and
what you should be looking for...
LEARN MORE

Am I at risk of Skin Cancer
Learn about your skin type level
of associated risk and protection...
LEARN MORE

Sunburn And Skin Cancer
Find out what happens when we
burn and why it's important not to
LEARN MORE

Solar UV Radiation - The Facts
Know your UVA from UVB - learn
how UVR can cause skin cancer
LEARN MORE

Sun Safety for Children & Babies
A child's delicate skin can easily
burn - learn how to protect them
LEARN MORE

The Vitamin D Debate
Uncertain about Vitamin D and
how much sun we need?
LEARN MORE
Spotlight Topics