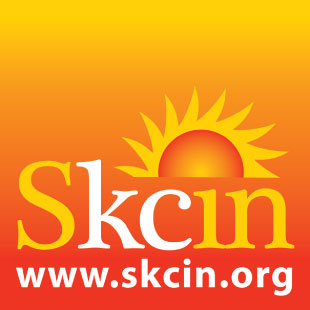 RAISING AWARENESS THROUGH EDUCATION
PROMOTING PREVENTION & EARLY DETECTION CAMPAIGNING FOR CHANGE
SKCIN: THE KAREN CLIFFORD SKIN CANCER CHARITY / REGISTERED CHARITY: 1150048

DONATE TO SKCIN
WE NEED YOUR HELP! PLEASE HELP US TO STOP SKIN CANCER TAKING MORE LIVES. WE ARE HUGELY GRATEFUL FOR YOUR SUPPORT.
Useful Downloads
Contact & Info
Useful Downloads
Here you will find Skcin literature and information promoting sun safety, skin cancer prevention, early detection and information on how to check your skin - all free to download.
Please use the materials for your own information and/or to help promote the charity's messaging. If you would like to use any of the downloads to promote our messaging, please make sure materials are used in their entirety. All items are subject to copyright.

Sun Safety and Skin Cancer Booklet
Skcin have produced a pocket sized A6 booklet that contains comprehensive information about sun safety and skin cancer. Covering all important issues, from solar UV radiation, to the UV index, how to protect your skin, sunbed use, sun burn, how to check your skin, what to look out for and the various types of skin cancer -this handy booklet covers each issue in bite sized chunks and is widely distributed throughout our many schemes, campaigns and hospitals, proving extremely effective.
DOWNLOAD NOW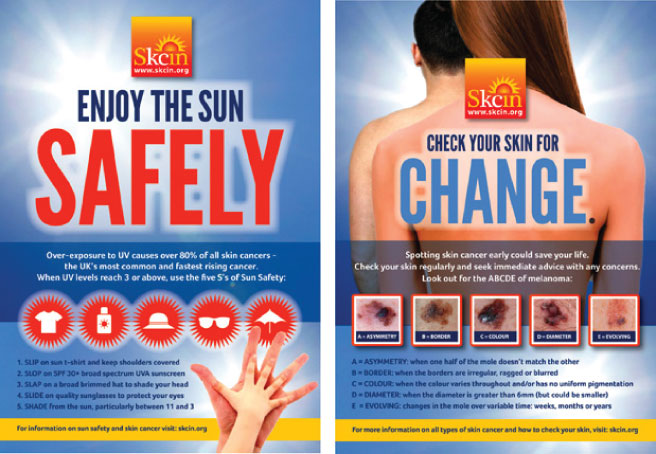 Prevention and early detection posters
Our sun safety and skin check posters are A3 in size and are ideal for promoting awareness and the importance of protecting and checking your skin. The posters focus on the Five S's of Sun Safety and the ABCDE of melanoma.
DOWNLOAD NOW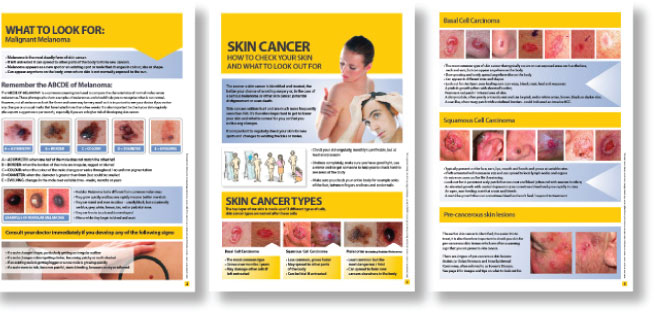 How to check your skin and what to look out for fact sheet
This 4 page A4 fact sheet provides vital information on the early detection of skin cancer.
With advice on how to effectively check your skin and what to look out for across all non malignant skin cancers, pre-cancerous skin lesions and melanoma, this useful fact sheet could just save someone's life.
DOWNLOAD NOW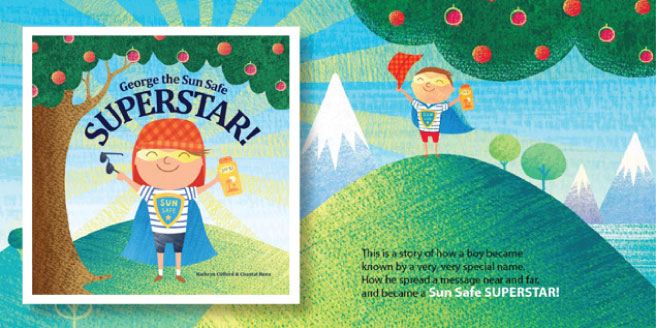 George the Sun Safe Superstar
This rhyming and wonderfully illustrated children's book has been written by Skcin to help children learn about the importance of sun safety and key sun safe messaging in a fun and engaging way. Used nationally within our Sun Safe School's and Nurseries accreditation schemes, the book has proved hugely popular with children of both pre-school and primary school age.
Courtesy of AXA PPP Healthcare, the book has now been animated and voiced by celebrity Mum, Jenny Frost, so it can be enjoyed online by all.
DOWNLOAD BOOK
VIEW ANIMATION
BUY HARD COPY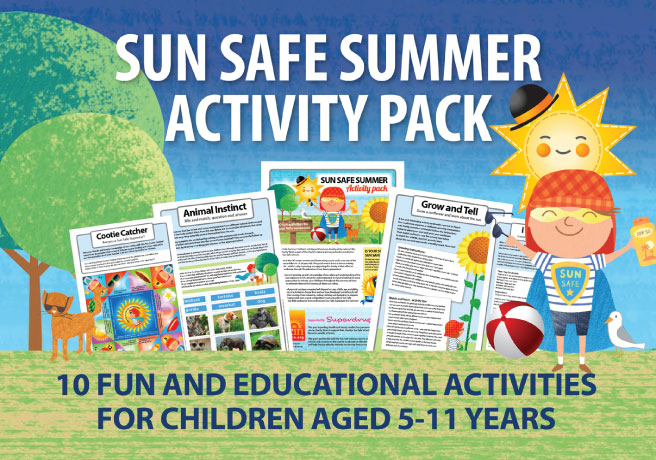 Children's Activity Pack
If you recognise the importance of our future generations growing up with a knowledge of sun safety that could just save their life, then this fun packed, Sun Safe Summer Activity Pack, produced by Skcin is a great way to get kids engaged! With 10 different educational activities, suitable for primary school aged children, you can keep your little sunbeams occupied whilst learning all about sun safety.
DOWNLOAD BOOK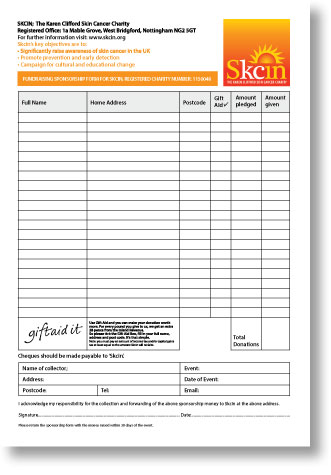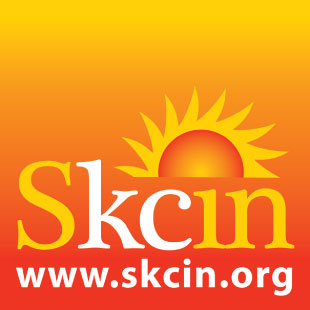 Skcin Logo
If you'd like to promote the work of Skcin and require a copy of our logo, please download it here. Should you require a higher resolution version for print, please get in touch.
Skcin Sponsorship form
If you'd like to help Skcin with our work by raising money, please download our sponsorship form here. For further information on how you can get involved with ideas on how to raise money please visit:
Get Involved / Fundraise for Skcin
DOWNLOAD FORM