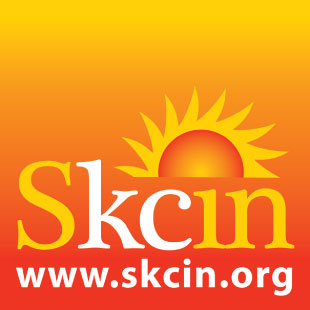 RAISING AWARENESS THROUGH EDUCATION
PROMOTING PREVENTION & EARLY DETECTION CAMPAIGNING FOR CHANGE
SKCIN: THE KAREN CLIFFORD SKIN CANCER CHARITY / REGISTERED CHARITY: 1150048

DONATE TO SKCIN
WE NEED YOUR HELP! PLEASE HELP US TO STOP SKIN CANCER TAKING MORE LIVES. WE ARE HUGELY GRATEFUL FOR YOUR SUPPORT.
Past Fundraising Events
Getting Involved

ST GEORGE'S HILL CHARITY GOLF DAY RAISES OVER £45,000 FOR SKCIN
Skcin are delighted to announce the
phenomenal success of charity golf day...

RATES OF SKIN CANCER
ARE RISING FASTER THAN
ANY OTHER CANCER
and it is now one of the biggest cancer
killers in the 15-34 age group!
LEARN MORE
ST. GEORGE'S HILL CHARITY GOLF DAY IN AID OF SKCIN
FRIDAY 18TH MARCH 2016
Skcin are delighted to announce that the St.George's Hill Charity Golf day in aid of Skcin was a phenomenal success, raising over £45,000!

Skcin were honoured to have been selected by the 2016 Club Captain Richard Welch as his Charity of The Year, following a personal battle and family history with skin cancer and his desire to raise awareness of the disease, to promote prevention and early detection and ultimately save lives!

The event which took place on Friday 18th March 2016 at the prestigious St. George's Hill Golf Club in Surrey, was a truly memorable day - not just because of the amount of money raised which surpassed all our expectations, but due to the warm and generous nature of everyone at the club who embraced us all at Skcin with such sincerity.

The day began at 7.30am with bacon sandwiches and a much needed, pre-match, warm cup of coffee before 100 supporting golfers embarked on a traditional stableford, four-ball team alliance with an 8.30am shotgun start.

The stunning course at St. George's Hill provided the most magnificent setting for the 18 holes that proceeded, with a chance to win prizes for the nearest pin, longest drive and even a Mercedes Benz Smartcar at the 8th Tee! The teams were treated to wonderful food and drinks at the half-way house and arrived back mid-afternoon for a drinks reception, followed by a welcomed, sumptuous 3 course dinner.

Money was raised during the day via entry donations, mulligans, competition entries and raffle tickets as well as by silent auctions hosted by Jumblebee and a live, post-dinner auction hosted by the infamous and hilarious Adgar Brown.

The event was attended and supported by professional golfer and Skcin Patron, Gary Wolstenholme MBE, who played in the Captain's team on the day and again the following day alongside the lucky winning bidders of the auction prize he so generously donated in support of Skcin.

During the day Skcin provided assistance and advice to members, guests and staff of St. George's Hill, with facial, UV camera imaging of their sun damaged skin and advice on how to protect themselves from over-exposure to UV, as well as the importance of checking their skin for the signs of change.

The event provided a great opportunity for Skcin to highlight the dangers of UV exposure to a particular 'at risk' group, who enjoy many hours spent outdoors, often with little or no sun protection. This follows our work in previous years with the English Golf Union (EGU) and pharmaceutical company LEO Pharma, to raise awareness of skin cancer among the UK's 3.4 million regular golfers with a poster campaign in all the England Golf club changing rooms.

Skcin were overwhelmed by the response from everyone involved who embraced us so kindly and were so genuinely grateful for the advice provided, whilst hugely supportive in raising money to assist us in our objectives.

The meticulous attention to detail implemented by the club from start to finish was outstanding and the evident input and support from the Captains fellow members truly admirable.

Overall a wonderful day, in a wonderful setting, put on by and supported by, truly wonderful people.

Skcin are hugely grateful of the tremendous support shown by everyone involved and we very much look forward to continuing our work with St.George's Hill at the Family Day this Summer and alongside the Ladies Captain Martina Drewett who has also chosen Skcin as her Charity of the Year.