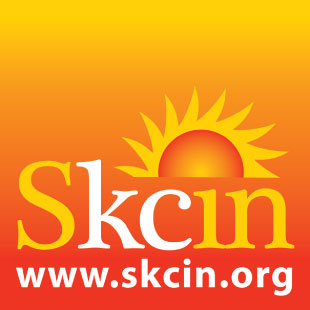 RAISING AWARENESS THROUGH EDUCATION
PROMOTING PREVENTION & EARLY DETECTION CAMPAIGNING FOR CHANGE
SKCIN: THE KAREN CLIFFORD SKIN CANCER CHARITY / REGISTERED CHARITY: 1150048

DONATE TO SKCIN
WE NEED YOUR HELP! PLEASE HELP US TO STOP SKIN CANCER TAKING MORE LIVES. WE ARE HUGELY GRATEFUL FOR YOUR SUPPORT.
Meet the Team
About Skcin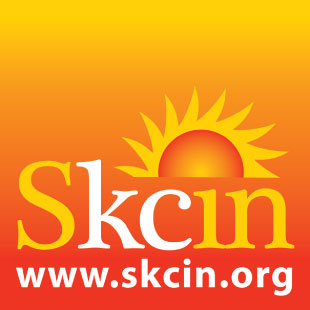 Meet the Team
We are now a national charity with BIG aspirations in relation to increasing awareness through education. Our small, but perfectly formed core team, combines many years of expertise in various fields that complement our service provision. In addition to the core team, our relationships with many of our friends and supporters both past and present, have and continue to provide valued input into the charity's growth and development.
Our links with trusted medical professionals across all levels of skin cancer related treatment and care who have and continue to contribute on a consultancy basis, provides great credibility to our offering.
Marie Tudor
CEO
marie.tudor@skcin.org
07775 771 986

Kathryn Clifford
Creative Director

John Holmes
Chairman, Director and Trustee

Julian Lawrence
Finance Director and Truste

Richard Clifford
Director and Trustee

Christina Driver
Project Manager
christina.driver@skcin.org

Dr Chris Steele MBE
Patron

Gary Wolstenholme MBE
Patron
Dr. Chris Steele has been the "resident doctor" on the popular ITV This Morning programme for over 20 years. Chris who qualified as a doctor in l968 also writes for both Woman magazine and Top Sante. Perhaps more than any other clinician, Dr Chris had pioneered the use of the television and internet mediums to inform and educate the general public on a whole range of health matters, including having his own skin cancer removed live on the This Morning show.

Dr Chris Steele believes like Skcin, that awareness and education are key in reducing the incidence of skin cancer in the UK and endorses Skcins' National Sun Safe Schools accreditation scheme which launched in 2013.
Gary Wolstenholme is England's most capped amateur golfer and has played more than 200 times for England in no less that six Walker Cup matches. Gary turned professional at the age of 47 won a EuroPro Tour event at the age of 49. On turning 50 Gary finished third in his first outing on the European Seniors Tour, and won on only his second outing at the Casa Serena Open. Gary won Rookie of the year in 2011 on the Seniors tour with two tour victories in 2012.

Gary has strong views on the need to create a greater awareness of the dangers of over exposure to the sun and is a stanch supporter of Skcin. He helps to spread the word on sun safety and skin cancer, as he competes at home and abroad.
Consultants / Supporters

Tanya Bleiker
Consultant Dermatologist at Derby Hospitals NHS Foundation Trust
Professor Andrew Wright,
Consultant Dermatologist & Lead Clinician Dermatology, Bradford St Lukes Hospital
Dr Adrian Heagerty,
Consultant Dermatologist, Heart of England NHS Foundation Trust
Dr Sandeep Varma,
Consultant Dermatologist, Nottingham NHS Treatment Centre
Catherine Wheelhouse,
Skin Cancer Nurse Specialist, Bradford St Lukes Hospital
Saskia Reeken,
Skin Cancer Nurse Specialist, Kingston Hospital
Sheena Dryden,
Skin Cancer Nurse Specialist, Lothian, Edinburgh