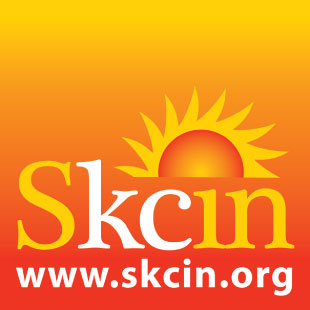 RAISING AWARENESS THROUGH EDUCATION
PROMOTING PREVENTION & EARLY DETECTION CAMPAIGNING FOR CHANGE
SKCIN: THE KAREN CLIFFORD SKIN CANCER CHARITY / REGISTERED CHARITY: 1150048

DONATE TO SKCIN
WE NEED YOUR HELP! PLEASE HELP US TO STOP SKIN CANCER TAKING MORE LIVES. WE ARE HUGELY GRATEFUL FOR YOUR SUPPORT.
Skcin And Virgin Holidays
Our Work
VIRGIN HOLIDAYS LINKS UP WITH LEADING SUN SAFETY
AWARENESS CHARITY SKCIN TO PROMOTE SENSIBLE TANNING.
THE PARTNERSHIP FEATURES A RANGE OF INITIATIVES FOR CUSTOMERS AIMED AT
ENCOURAGING THEM TO ENJOY THE SUN SAFELY

SKCIN are proud to have partnered with Virgin Holidays to help inform its customers concerning sensible tanning practices as they begin to make their holiday plans for 2014 and beyond. A first of its kind in the UK travel industry, and fronted by the official Virgin Holidays launch 'Tanbassador' and ex-Olympic swimmer Mark Foster, the charity partnership will see a range of initiatives rolled out over 2014 both here and in the destinations Virgin Holidays customers will visit.

The Virgin Holidays/SKCIN partnership launched in January 2014 with a joint information page on the Virgin Holidays website: www.virginholidays.co.uk/tanaware which customers are encouraged to visit at the time of booking their holiday and before they travel, where they will find essential information and tips on how to ensure they and their families stay safe in the sun and avoid sunburn whilst on holiday.
Since January 2014, a range of further initiatives have been rolled out, including:
Distribution of 50,000+ information booklets across the Virgin Holidays shop network and Inclusion of an information leaflet in all customer ticket wallets (see / download right.
The creation of a jointly-branded microsite for customers to learn more about sun safety, plus regular social media and email communications to the Virgin Holidays community to support the message - www.tanaware.co.uk
Retail staff training on how to advise customers on the essential do's and don'ts of tanning.
Activity packs and SKCIN's 'George, the Sun Safe Superstar' book has also been distributed to flagship stores, and made available in Virgin Holidays' v-room lounges in London Gatwick and Manchester and its Concierge Lounges across the globe.
The appointment of 'Sun Sheriffs' in each resort location who have received additional training on spotting customers who are in danger of getting burnt, and how to help with any necessary preventative actions they might need to take. (See full story below).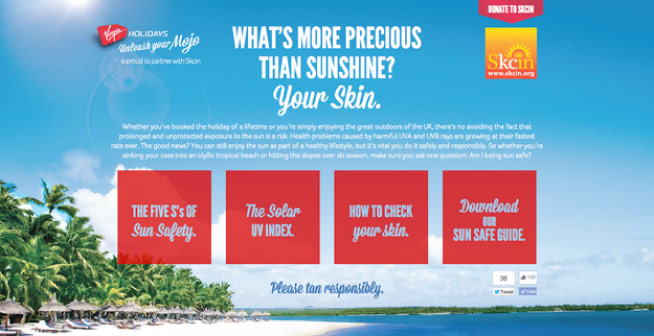 VIRGIN HOLIDAYS 'SUN SHERIFFS' RIDE INTO TOWN TO PROMOTE SUN SAFETY
UNIFORMED 'SUN SHERIFFS' ARE LAYING DOWN THE SUN SAFETY LAW IN VIRGIN HOLIDAYS DESTINATIONS, HELPING CALAMITY JANES AND CITY SLICKERS TO AVOID BURNING IN THE HIGH NOON SUN!

Virgin Holidays have introduced a new initiative in all of its destinations as part of its ongoing partnership SKCIN - 'Sun Sheriffs'. Trained by SCKIN are spreading the word about safer sun practises, and able to spot the first signs of someone burning in the high noon rays, the 'Sun Sheriffs' are a further demonstration of Virgin Holidays' commitment to ensuring its customers well-being and to helping them unleash their mojo.

'Sun Sheriffs' have been patrolling Virgin Holidays resorts since May 2014, and rolling out over the coming months in time for summer holiday showdowns. Carrying holsters loaded with six-shooting sun cream guns for midday draws, misting fans and safer sun literature, and sporting a distinctive uniform of a cowboy hat, badge and waistcoat, Virgin Holidays customers will have no trouble recognising the Sheriffs as they lay down the five laws of safe safety: Slip, Slop, Slap, Slide and Shade!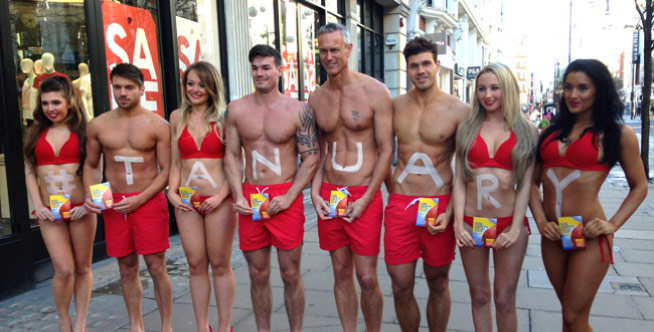 Mark Anderson, the Virgin Holidays Customer Director comments: "Nothing says 'I've had a fantastic holiday' like a sun tan, and a recent informal poll showed that over sixty per cent of our customers consider it to be one of the most important things they want when they book with us. But we want them all to be safe in the sun, and this unique partnership with SKCIN will help us educate and inform them before they go."

Charlotte Fionda of SKCIN also comments: "We know that most Brits like to tan when they are on holiday and we have to be realistic about this, we cannot expect them to stay out of the sun completely but to enjoy the sun as safely as possible without burning their skin. To us, it is really important that holiday goers are educated and understand that if they choose to tan, to do so sensibly and responsibly. Partnering with a brand with the scale and influence of Virgin Holidays makes perfect sense and will mean our messages reach a very wide audience. We're very excited by the potential that this partnership offers."
---
To find out more about our other activities please choose from the following:
> Sun Safe Schools
> Sun Safe Nurseries
> Skcin and Virgin Holidays
> Skcin and AXA PPP Healthcare
> Other / previous campaigns
> Skin Cancer UK
> APPGS - All Party Parliamentary Group on Skin
> Melanoma Taskforce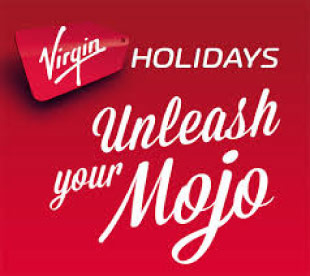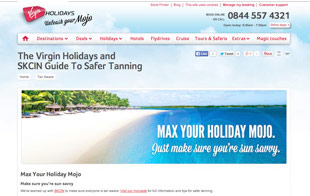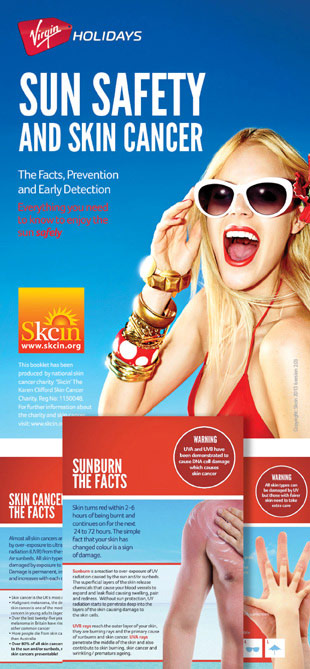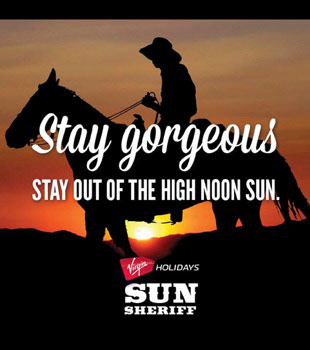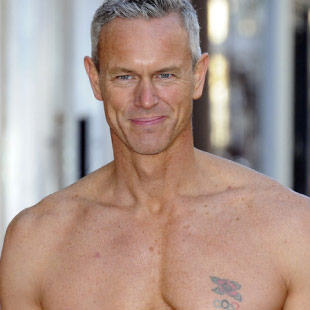 Virgin Holidays' 'Tanbassador' Mark Foster, who is championing the launch of the partnership, stated: "When I was training and competing, myself and my fellow swimmers had to be very conscious of excessive sun exposure, and had to learn very quickly about how to prevent possible damage to our skin. I'm pleased to be associated with an initiative that recognises how important a holiday glow is to most and provides the information needed to be safe in the sun and in the water."