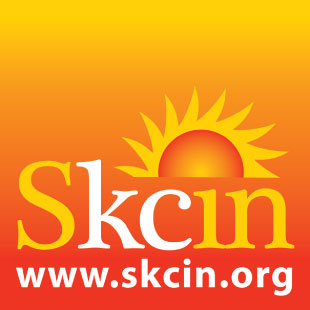 RAISING AWARENESS THROUGH EDUCATION
PROMOTING PREVENTION & EARLY DETECTION CAMPAIGNING FOR CHANGE
SKCIN: THE KAREN CLIFFORD SKIN CANCER CHARITY / REGISTERED CHARITY: 1150048

DONATE TO SKCIN
WE NEED YOUR HELP! PLEASE HELP US TO STOP SKIN CANCER TAKING MORE LIVES. WE ARE HUGELY GRATEFUL FOR YOUR SUPPORT.
About Skcin
About Skcin
Karen Clifford passed away on New Year's Eve 2005 after a courageous battle against skin Cancer. When the disease was diagnosed, Karen's family knew little to nothing about skin cancer - public knowledge was limited, information was disparate and not easy to find and the disturbing facts compelling. Realising that skin cancer rates were soaring, ignorance booming and that most cases are preventable, Karen's family, with help from medical professionals, set out to fill the mammoth void that existed in skin cancer awareness, prevention and early detection in the UK.

Since gaining charitable status in 2006, Skcin have learned a great deal. Our countless meetings, seminars, partnerships, initiatives, campaigns, national and international conferences and parliamentary activities, combined with our relationships with medical professionals, skin cancer specialists, other UK charities and organisations has resulted in a well-rounded depth of experience and knowledge that lead us to more precisely define our key objectives and ultimate goals.

As a result, Skcin firmly believe that in order to reverse the soaring rates of skin cancer, education on a national level is paramount. By targeting key higher risk groups via bespoke initiatives, we cannot only work toward the prevention of over 80% of all skin cancer cases, but also promote the vital early detection of the disease.
Our dedicated, bespoke and diverse national accreditation schemes, campaigns and initiatives are designed to do just that. Our mission now is to ensure their continued development, longevity and participation, impacting significantly on our future generations, saving many lives and much suffering.

We are a small charity, with big aspirations, punching well above our weight, but since our humble beginnings, we feel immensely proud of our achievements, which have given the subject of skin cancer and sun safety in this country, a giant kick up the backside! Throughout our journey, we have been blessed with incredible support from many individuals and organisations for which we are hugely grateful. If you, like us are passionate about making a difference and would like to get involved, we welcome with open-arms any support that can help us achieve our goals, please get in touch.

Skcin; The Karen Clifford Skin Cancer Charity. Charity Registration No.1150048
Registered Office: 1a Mabel Grove, West Bridgford, Nottingham. NG2 5GT.
Contact: marie.tudor@skcin.org