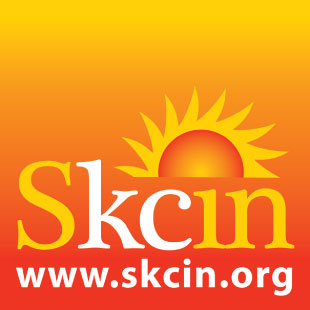 RAISING AWARENESS THROUGH EDUCATION
PROMOTING PREVENTION & EARLY DETECTION CAMPAIGNING FOR CHANGE
SKCIN: THE KAREN CLIFFORD SKIN CANCER CHARITY / REGISTERED CHARITY: 1150048

DONATE TO SKCIN
WE NEED YOUR HELP! PLEASE HELP US TO STOP SKIN CANCER TAKING MORE LIVES. WE ARE HUGELY GRATEFUL FOR YOUR SUPPORT.
Colin Bloomfield Melanoma Appeal
Our Work
SKCIN AND THE COLIN BLOOMFIELD MELANOMA APPEAL
In January 2015, Skcin were proud to be given the opportunity to join forces with BBC Radio Derby to facilitate The Colin Bloomfield Melanoma Appeal and assist them in raising the profile of the UK's most common and fastest rising cancer.
Colin Bloomfield was a well known presenter and Derby County commentator who worked at BBC Radio Derby for over 10 years. Sadly in 2013 he was diagnosed with stage 4 melanoma. Colin had a unique and special relationship with his listeners and he shared his journey with his audience, speaking openly with optimism about his illness and treatment.
The BBC Radio Derby staff were touched by the reaction and support from the listeners in Derbyshire and East Staffordshire. It was therefore only fitting that the Colin Bloomfield Melanoma Appeal, launched in January 2015, was created to fulfil Colin's wishes as he took a brave stand against the disease. His passion was to raise awareness of skin cancer, to educate people about the risks of UV, the importance of sun safety, to prevent the disease and to educate on the early detection of melanoma.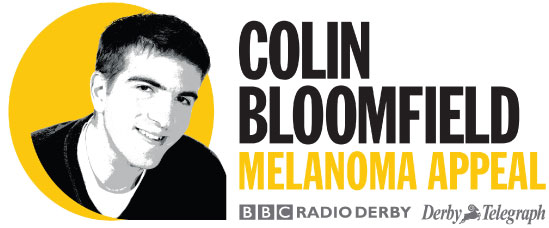 THANK YOU TO EVERYONE
WHO SUPPORTED THE APPEAL
TOGETHER WE RAISED: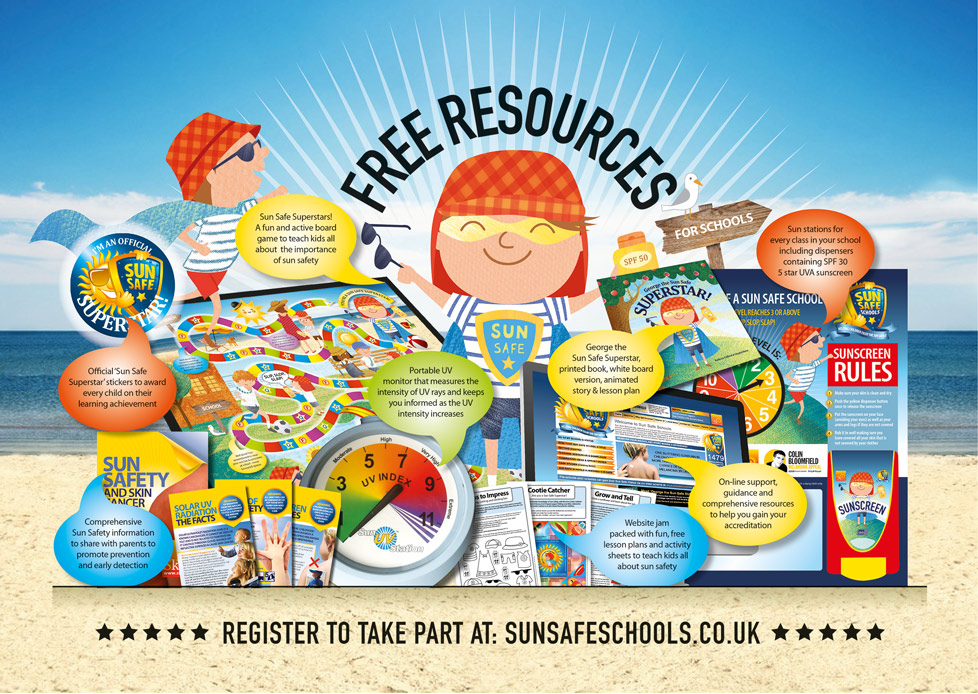 The objective of the appeal was to make Derbyshire and East Staffordshire the 'Sun Safe Capital' of the UK. A key activity was to encourage and assist 200 primary schools within the area to gain their Sun Safe Schools accreditation - a national scheme developed by Skcin. The appeal, with the support of Skcin and their Sun Safe Schools programme, provided 200 local schools that took part, with enhanced educational resources, along with sunscreen and dispensers for every class - encouraging them to take part in the scheme by educating their pupils, parents and staff and to become 'official' Sun Safe Schools by achieving their accreditation.

The school's appeal achieved a huge reach, with over 60,000 children and parents across Derbyshire and East Staffordshire provided with vital education and/or information on skin cancer and sun safety, specifically designed to promote prevention and early detection. Many more thousands of listeners were also touched by the campaign and it's messaging both on air and at local events.

Skcin also facilitated several local skin check events that took place around the county with the kind support of local Dermatology Consultants where hundreds of listeners turned up to get free, professional advice, with a number of potentially serious referrals made.

The appeal was a huge success with raising almost £175,000 - attracting donations from key donors such as Derby County Football Club who donated £14,000, the Freemasons who donated £10,000 and the Charity Auction at Derbyshire Day, Carsington Water which raised over £7,000.

The appeal was also flooded with postal donations, and the Just Giving site became a hive of activity with online donations. Countless fundraising activities took place during 2015 in support of Colin - key events such as Sally Pepper's London Marathon were hugely supported by listeners with local sports clubs such as Derbyshire County Cricket, doing their bit to support the appeal. From Skydives to Cycle rides, raffles and collections, to pub quizzes, and cake sales - the local community showed relentless support.

Local schools taking part in the scheme also raised money for the appeal and some listeners donated monies from anniversary and funeral collections. The broad fundraising activity and the ideas put in place were overwhelming and hugely appreciated by Colin's family, colleagues and Skcin.

Colin's story and the appeal touched so many people that that their generosity was truly amazing. The appeal exceeded all our expectations. Due to this success, a decision had to be made as to how the excess funds from the schools campaign could be spent wisely and benefit the people of Derbyshire and East Staffordshire who so kindly and generously donated to the appeal.

The outcome of the decision was to provide sun safety related structures to benefit the local community, the first of which was the instalment of a bespoke, oak sun shelter, at Alvaston Park in April 2016 and shortly after the UK's first ever Sun Meter which was installed at one of Derbyshire's largest parks - Markeaton Park. The parks are visited by thousands every year making them the perfect locations to reinforce the importance of sun safety to visitors...

Sadly Colin passed away on 25th April 2015 in the middle of the appeal and it therefore makes this campaign, the Sun Safe Schools Accreditation Scheme and the Sun Shelters a lasting legacy for a special inspiring man who lost his life at such a young age to melanoma.

The appeal has not only raised the profile of skin cancer significantly in Derbyshire and East Staffordshire, but in fact, nationwide.

Education and detection from an early age is the key to reversing the soaring rates of skin cancer cases in the UK, creating a positive impact on our future generations and those to come. Skin would like to thank the BBC for this opportunity, the people of Derbyshire and East Staffordshire for their generosity and compassion and ultimately Colin - for taking us on his courageous journey and for making difference. Thank you Colin Bloomfield.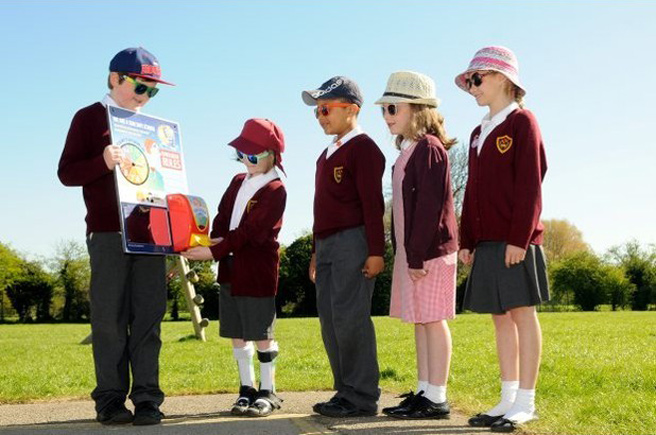 Message from BBC Radio Derby
When Colin Bloomfield was diagnosed with Stage Four Melanoma in 2013, everyone at BBC Radio Derby was very touched and comforted by the reaction and support from our listeners in Derbyshire and East Staffordshire.

Colin had worked at BBC Radio Derby for more than 10 years, and in that time, been our Derby County commentator; reported on countless news stories; and presented hundreds of programmes - most recently our breakfast show.

Radio presenters and radio listeners have a unique relationship - radio reaches into homes, cars, gardens and minds and we knew that BBC Radio Derby listeners had taken Colin into their hearts as they followed his story. Colin shared what he was going through with his audience and his remarkable openness and optimism was constantly inspiring.

We're really pleased to have worked with Skcin to help to educate a whole generation of children in Derbyshire and East Staffordshire about the importance of enjoying the sun safely and checking our skin for signs of change. We all strongly believe that education from an early age is the key to reversing the soaring rates of skin cancer cases in the UK, creating a positive impact on our future generations and those to come. We are also very grateful to the Derby Telegraph for their support both for Colin and for this appeal and very glad to have worked together to protect our readers and listeners and their children from skin cancer.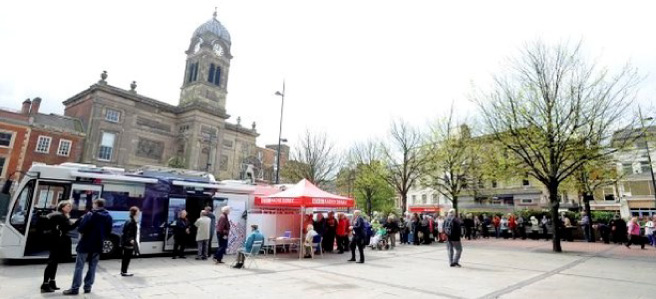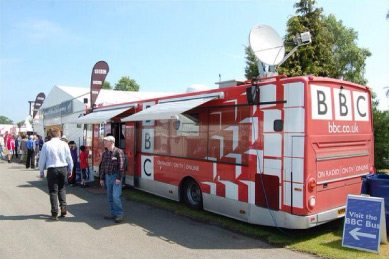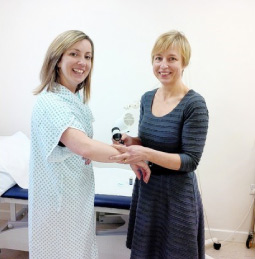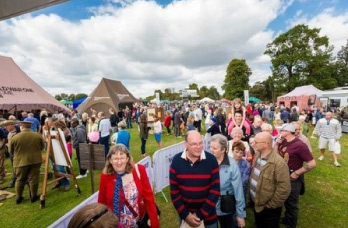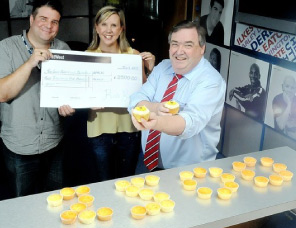 VIEW OUR TESTIMONIAL VIDEO
Testimonial video from Mr. Leigh, Head Teacher at Shelton Primary School in Derbyshire following the implementation of the Sun Safe Schools National Accreditation scheme. Shelton Primary School are one of 200 primary schools across Derbyshire and East Staffordshire who signed up to the scheme under the Colin Bloomfield Melanoma Appeal in 2015. The appeal which was facilitated by Skcin on behalf of BBC Radio Derby was a huge success raising funds for additional bespoke resources such as sunscreen and dispensers for every class.
Colin's Story, in his words when the appeal launched:
"My melanoma story started when I was 21. The signs had been there for a few weeks, a mole on my thigh had changed colour, shape and size. I should have been concerned, but wasn't. It was my mum who persuaded me to get it checked out by a doctor.

On New Years Eve 2001, a dermatologist confirmed it was skin cancer. I was terrified. At that age, you're invincible. Or so you think.

The cancer was cut out at a hospital in Birmingham. Regular check-ups followed and with no recurrence during five years of visits, I was effectively discharged. My life continued. I achieved a 2:1 University degree in journalism, bought my first house and began presenting the BBC Radio Derby Breakfast programme.

Life was good, I was cancer free. Healthy and happy.
One morning though, that changed. I woke up to discover a lump under my groin. 10 years after my first visit there, I returned to the hospital where I'd been treated.

I was told the cancer had come back, it was stage 4 and it was as bad as it could get. No cure and shockingly poor survival rates. The doctors assured me there were new treatments available and I shouldn't give up hope. I'll be honest, those felt like empty words.

18 months from that day I'm still here to tell my tale and without those new treatments that wouldn't be the case. I still have cancer and it's also spread to my brain. Last May I was told I'd have 'months' to live. My doctor repeated that dire prognosis in November.

But, I'm still here. I'm working, going out with friends, to the football and gym. Life is pretty normal. Or so it seems anyway. Sometimes I wonder whether those scans with the tumours on are actually mine and there's not been a terrible mistake. Wishful thinking.

I haven't given up hope of a 'miracle' cure. The longer this disease can be kept stable, the more chance I have of that happening. That's why this appeal is so important. It's often perceived that skin cancer 'isn't that serious'. It is. For people in my position, it's often described as a death sentence.

But with medical advances and education, it doesn't have to be. New groundbreaking treatments are being introduced giving fresh hope to patients and their families.

There's still so much work to be done - and this appeal could make a real difference in helping fight back against this brutal disease".

Colin Bloomfield
FREE EDUCATIONAL RESOURCES
Do you want to teach your children
about the importance of Sun Safety?
Download our Sun Safe Summer
Activity Pack containing 10 fun and
educational activities for children
aged 5-11 years here.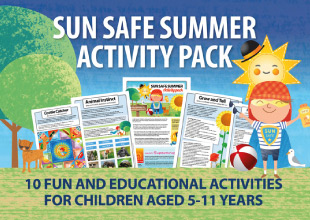 8211
Primary schools and pre-school settings
have signed up to the Sun Safe Schools
accreditation scheme
Curtain call for George the
Sun Safe Superstar!
George the Sun Safe Superstar is bought to life in this wonderful animated version of the book, voiced by celebrity Jenny Frost in association with AXA PPP Healthcare.
View Animation