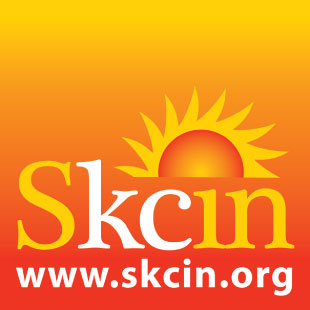 RAISING AWARENESS THROUGH EDUCATION
PROMOTING PREVENTION & EARLY DETECTION CAMPAIGNING FOR CHANGE
SKCIN: THE KAREN CLIFFORD SKIN CANCER CHARITY / REGISTERED CHARITY: 1150048

DONATE TO SKCIN
WE NEED YOUR HELP! PLEASE HELP US TO STOP SKIN CANCER TAKING MORE LIVES. WE ARE HUGELY GRATEFUL FOR YOUR SUPPORT.
Skin Cancer The Problem And Facts
Skin Cancer Information

RATES OF SKIN CANCER
ARE RISING FASTER THAN
ANY OTHER CANCER
and it is now one of the biggest cancer
killers in the 15-34 age group!

Skin cancer is the UK's most common and fastest rising cancer.
It is now one of the biggest cancer killers in 15-34 year olds.

Solar Ultra Violet Radiation (UVR) is a known carcinogen.
It cannot be seen or felt and is the primary cause of skin cancer
LEARN MORE

Sunburn is a reaction to UV radiation and is a clear sign that
you have seriously damaged your skin.
LEARN MORE

Sunbeds are not safe - FACT! UV radiation from sunbeds can
cause serious and irreparable damage and cause melanoma
LEARN MORE

Worried about Vitamin D? Know the facts and how much sun
we need to produce the required daily levels.
LEARN MORE

Our skin is our body's largest organ that performs a variety of
vital functions - learn how UVR affects and damages our skin
LEARN MORE

All skin types can be damaged by UVR, but some skin types
and family history of skin cancer can mean you are more at risk
LEARN MORE
Skin Cancer - A major public health concern.
Skin cancer is not just a national, but a global public health concern. Cases of both melanoma and non-melanoma skin cancers are rising dramatically worldwide yet the disease is almost entirely preventable. Urgent action is required to educate the public about the damaging effects of UV, how to prevent skin cancer and how to detect the early signs and symptoms. Prevention and early detection saves lives!
Rates of skin cancer are increasing faster than any other cancer in the UK, with figures doubling every 10-20 years.
More than 210,000 cases of non-melanoma skin cancer are diagnosed annually in the UK with rates predicted to reach almost 400,000 per year by 2025.
Over 16,000 cases of melanoma (the deadliest form of skin cancer) are diagnosed every year in the UK. The World Health Organisation (WHO) predicts that by 2025, the number of cases of melanoma skin cancer in the UK will rise to 19,513.
According to Cancer Research UK, 1 in 36 UK males and 1 in 47 UK females will be diagnosed with melanoma during their lifetime and it is now one of the biggest killing cancers in the 15-34 age group.
Around 3448 people die from melanoma and non-melanoma skin cancer each year in the UK
More people die from skin cancer in the UK than in Australia.
Around 90% of all skin cancers are caused by over-exposure to ultraviolet radiation (UVR) making the disease almost entirely preventable.
In the UK it is estimated that the treatment of skin cancer costs the NHS more than £500m a year.
Remember - the most important fact!
Around 90% of all skin cancers are caused by over-exposure to UV radiation from the sun and/or sunbeds - that means that the majority of all skin cancers are preventable by undertaking simple sun safety measures. Make sure you follow the Five S's of sun safety!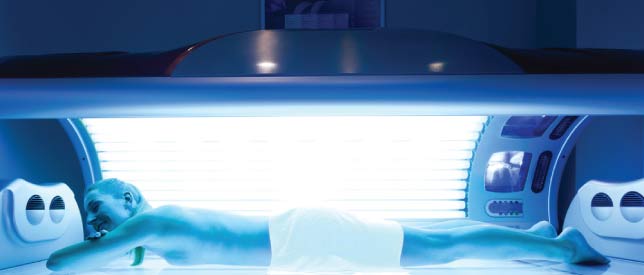 Sunbeds can cause Melanoma
Find out the facts about indoor tanning.
Learn More
The following related topics may be of interest, please click on the tabs to learn more.
UVR The Facts
Sun Safety Tips
Early Detection
Get Involved
---