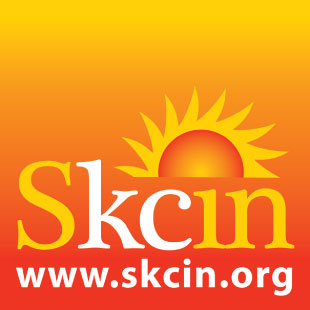 RAISING AWARENESS THROUGH EDUCATION
PROMOTING PREVENTION & EARLY DETECTION CAMPAIGNING FOR CHANGE
SKCIN: THE KAREN CLIFFORD SKIN CANCER CHARITY / REGISTERED CHARITY: 1150048

DONATE TO SKCIN
WE NEED YOUR HELP! PLEASE HELP US TO STOP SKIN CANCER TAKING MORE LIVES. WE ARE HUGELY GRATEFUL FOR YOUR SUPPORT.
Skin Cancer UK
Our Work
SKCIN CANCER UK - Campaigning for action
Skcin are a lead member of political lobby group Skin Cancer UK, a collaborative group aiming to present the true facts about skin cancer in the UK to MPs and policy makers, so they can take action against a disease that is largely preventable. Investing in education and awareness by teaching all school children about sun safety and the dangers of over exposure to UV, we can work toward a culture change and shift in attitudes that will reduce the soaring rates of skin cancer in our future generations and those to come.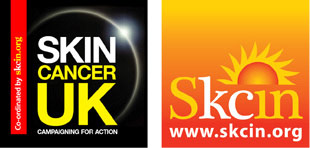 ---
SKCIN CANCER UK REPORTS
SKIN CANCER IN THE UK - THE FACTS
In May 2011 Skin Cancer UK unveiled a damning survey that revealed two fifths of UK children sustain sunburn at school while government spends paltry 1 penny per person on public awareness.
The press release that accompanied Skin Cancer UK's first government report 'Skin Cancer in the UK: THE FACTS' revealed that nearly 40 per cent of school age children have arrived home with sunburn sustained at school. The survey of over 1000 people, in which over half were parents with children under  18, also showed that more than 40 per cent of parents believe teachers should be responsible for ensuring children are wearing sunscreen at school.
 
The findings were released in conjunction with the launch of a damning report from SCUK, commissioned by the All Party Parliamentary Group on Skin, which identifies an urgent need for a well funded, national awareness campaign, alongside a focus on sun education and protection in schools, to stem the growth of the fastest rising cancer in the UK.

Via the campaign and submission of the report SCUK called on the Government to introduce a mandatory, enforceable, policy on sun safety based on national guidelines for UV exposure for schools with the following call to actions:
BRITISH SCHOOLS MUST HAVE AN ENFORCEABLE POLICY ON SUN SAFETY
SUN SAFETY MESSAGES SHOULD BE MANDATORY IN BRITISH SCHOOLS
EDUCATE ALL AREAS OF SOCIETY ON THE IMPORTANCE OF EARLY  DETECTION OF SKIN CANCER

Click here to view/download the full press release: SCUK-press-release-v-FINAL.pdf
Click here to view/download a copy of the report 'Skin Cancer in the UK: THE FACTS'
SCUK-DOWNLOAD-VERSION-(1).pdf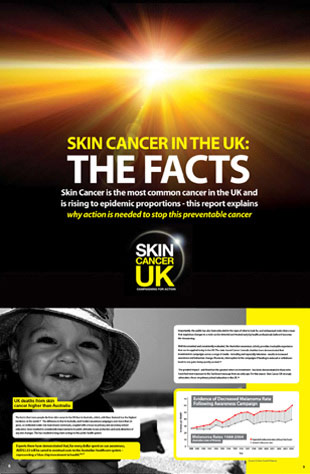 ---
SKIN CANCER REVEALED
In December 2011, Skin Cancer UK published a second, major report,
'Skin Cancer Revealed'. The report provides the most comprehensive summary of information on the patterns in skin cancer incidence, service delivery and outcomes to date, outlining the true picture of skin cancer in England.

With rates of diagnosis of skin cancer rising and mortality rates from the disease quadrupling in 30 years, the report provided a timely assessment of the need for high quality services for preventing, diagnosing and treating skin cancer across the country. The report was published in the knowledge that the availability of high quality, up to date data is a key driver of quality, by shining a spotlight on performance, empowering patients and campaigners to demand better care, and identifying where improvements are required.
---
SKIN CANCER REVEALED - ONE YEAR ON - updated report 2013
One year on, this short report gives an update on the progress that has been made in the last 12 months on some of the elements of service provision that matter most to patients with skin cancer. At a time of significant change for the NHS, it is important to revisit the arguments and recommendations set out in Skin Cancer Revealed to maintain a clear focus on improving the quality of care. We urge the NHS to continue implementing the recommendations we made in Skin Cancer Revealed; in this report we have added to our recommendations to highlight areas where particular improvement is required.

Given the increasing numbers of people with skin cancer in England, it is vital that there is renewed focus on the challenges ahead so that together, patients, healthcare professionals, commissioners and the Government can deliver the changes that are needed to make a difference to the lives of everyone affected by skin cancer.

Updated skin cancer revealed report for 2013 now available to download here:
SkinCancerRevealedOneYearOn.pdf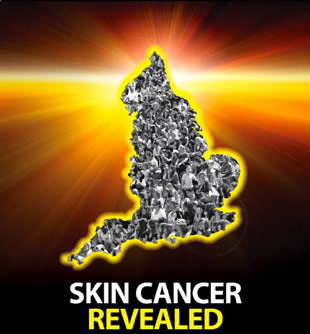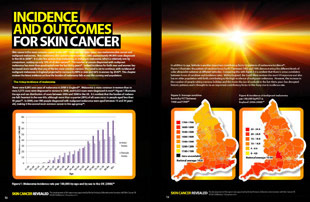 ---
SKIN CANCER REVEALED - Devolved Nations Reports
Moving on from Skin Cancer UK's previous work looking at the burden of skin cancer in England, we have now produced a series of policy briefings profiling the impact of skin cancer and melanoma in Scotland, Wales and Northern Ireland.

These include an assessment of the latest statistics on the burden of melanoma in each country and summarise the most recent measures taken by the respective governments to address the growing challenges posed by the disease. Given the increasing numbers of people with skin cancer in each nation, we made a number of specific recommendations for each government, local commissioners and healthcare professionals to take forward to help deliver better outcomes for melanoma patients.
---

Sun Safety & Skin Cancer Booklet
Download all you need to
know in one handy little book
DOWNLOAD NOW