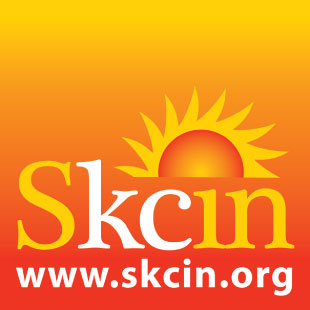 RAISING AWARENESS THROUGH EDUCATION
PROMOTING PREVENTION & EARLY DETECTION CAMPAIGNING FOR CHANGE
SKCIN: THE KAREN CLIFFORD SKIN CANCER CHARITY / REGISTERED CHARITY: 1150048

DONATE TO SKCIN
WE NEED YOUR HELP! PLEASE HELP US TO STOP SKIN CANCER TAKING MORE LIVES. WE ARE HUGELY GRATEFUL FOR YOUR SUPPORT.
Are You At Risk?
Skin Cancer Information
Skin types and risk of skin cancer.
Your skin type is a major contributing factor to your risk of sun damage and developing skin cancer. Certain types of skin are at greater risk of sun damage and therefore at greater risk of developing the disease. It is important however to acknowledge that all skin types can be damaged by over-exposure to UV radiation and therefore to varying degrees we are ALL at risk of developing skin cancer. However, generally, those with fairer skin that is more susceptible to burning are at greater risk.

Skin colour is dependent on a pigment called melanin. This is produced by specialised cells called melanocytes. Melanocytes are found throughout the skin. All races have the same number of
melanoctyes. Black skin, however, has more melanosomes, giving better sun protection and more pigmentation. Melanin protects your skin by absorbing harmful UV radiation and it darkens when doing so, producing pigmentation and leaving you with what we call a sun tan.

There are six different skin phototypes ranging from very fair to very dark skin. Individuals with skin types 1 and 2 are at greater risk of developing skin cancer because fairer skin has less pigmentation which provides less natural protection and burns more easily - causing damage to skin cells that can lead to skin cancer. Skin types 5 and 6 are at the lowest risk as they have a greater amount of pigmentation that provides more natural protection from UV, but they are still at risk.
Do you know your skin type?
Click on the skin type classification below to that best matches your own skin to find out more about your level of associated risk and what you should do to prevent skin cancer.
Family history of Melanoma
If you have a close relative who has had melanoma, you are more at risk yourself. Around 5% of
melanoma patients in the UK report a family history. This is probably because we tend to share the same sort of colouring and skin type as our close relatives. But nevertheless, even if you are darker
in colouring, you should be more careful about the sun.

Some families tend to have large numbers of moles (most people have about 10 to 40 moles), or moles that are unusual (doctors call them "atypical"). The "atypical" moles tend to be an
irregular shape or colour and occasionally can become malignant, people with moles like this have a higher than average risk of melanoma and it is important that these people examine their moles on a monthly basis so that they know them and can spot a change. The highest risk factor known for melanoma is to have a very close relative (parent or brother or sister) with melanoma and to have abnormal looking moles yourself. People who have a dysplastic naevus and who have two or more first-degree relatives with melanoma may be at 100 times the risk of developing melanoma. It is essential that those at high risk are vigilant in protecting their skin form the effects of the sun, please See Sun Protection for more information.

Scientists think that around 1 in 10 cases of melanoma may be linked to inherited faulty genes. Two of these genes have been identified and Cancer Research UK researchers are very close to identifying a third. For the small number of families who carry these genes, sun protection is even more important.
Sunbed users are at a greater risk of developing skin cancers
and melanoma - the deadliest form of the disease...
Using sunbeds for the first time before the age of 35 increases the risk of developing melanoma skin cancer by 59%. Regular sunbed use under the age of 30 increases the risk of skin cancer by an alarming 75%! Short, intense and irregular UV exposure, like you receive from sunbed
use is the fastest way to damage your skin. Damage increases with each session, is irreparable and can lead to melanoma - one of the biggest cancer killers in 15-34 year olds in the UK!
Learn more about the risks of indoor tanning >

You may also be interested in the following related topics:
Skin Cancer Types
Check Your Skin
Melanoma Facts
Early Detection
---
Articles of interest
100 Miles in May 2021 is back Take on your own 100 Miles in May challenge, whenever or wherever you like between 1...
14th Feb 2021 10:34am
---
Victoria Hexter is MASCED Accredited!
Congratulations to Victoria Hexter for completing the MASCED Accreditation!"Although i felt i had a good knowledg...
2nd Feb 2021 7:15pm
---
National skin cancer charity, SKCIN are delighted to announce an exclusive partnership with University College Bir...
20th Jan 2021 4:49pm
---
Amie Wallace is MASCED Accredited!
Congratulations to Amie Wallace for completing the MASCED Accreditation!"This has made me feel more comfortable wh...
14th Jan 2021 7:16pm
---
Charmaine Chudley is MASCED Accredited!
Congratulations to Charmaine Chudley for completing the MASCED Accreditation!"Very interesting and useful course. ...
4th Jan 2021 9:46am