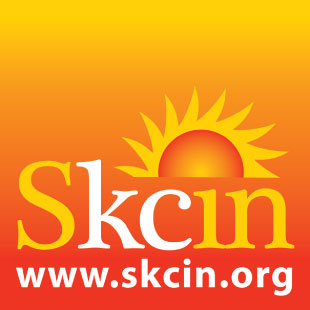 RAISING AWARENESS THROUGH EDUCATION
PROMOTING PREVENTION & EARLY DETECTION CAMPAIGNING FOR CHANGE
SKCIN: THE KAREN CLIFFORD SKIN CANCER CHARITY / REGISTERED CHARITY: 1150048

DONATE TO SKCIN
WE NEED YOUR HELP! PLEASE HELP US TO STOP SKIN CANCER TAKING MORE LIVES. WE ARE HUGELY GRATEFUL FOR YOUR SUPPORT.
Sun Safe Nurseries
Our Work
www.sunsafenurseries.co.uk
Sun Safe Nurseries is the first and only accreditation scheme of its kind to launch in the UK with the key objective to prevent skin cancer through education. Sun Safe Nurseries is a national, annual, accreditation scheme developed by Skcin to introduce sun safe messaging to pre-school children, whilst assisting pre-school settings in implementing a suitable sun safe policy and promoting the reinforcement of sun safety at home. Sun Safe Nurseries is a FREE on-line tool available to all nurseries, playgroups and pre-school settings, giving them access to a range of fun and engaging, resources to help them achieve their goal.

Sun Safe Nurseries is the sister scheme of Sun Safe Schools that has been specifically developed by Skcin to introduce key sun safety messaging through song, book and basic activities that will help prepare pre-school children in understanding the importance of sun safety. The scheme has proved hugely popular with very positive feedback from pre-school settings who believe that even children of pre-school age are grasping and understanding the ideas presented.

Implementing a Sun Safe policy will ensure that pre-school settings are adequately equipped to protect the children in their care from over-exposure to UV during schools hours and through education can help evoke a culture change and shift in attitude towards sun safety that will help reverse the soaring rates of skin cancer for our future generations and those to come.
8183
Primary schools and pre-school settings
have signed up to the Sun Safe Schools
accreditation scheme
IS YOUR CHILD'S NURSERY
SUN SAFE?
If you're child attends a pre-school
setting, you can help get them on
board with the Sun Safe Scheme
by emailing them a link to the
Sun Safe Nurseries Website.
Click Here to Email Link

How does the scheme work
and what is involved?
The accreditation scheme requires pre-schools to undertake an interactive 3 step process, providing feedback / evidence on-line that each step has been completed prior to certification. Everything the setting needs to complete each step is provided FREE to download from the website:

The 3 Steps required for pre-schools to
complete and gain certification:

1) SUNSCREEN, SUN HATS & ROLE MODELS
This step requires pre-schools to send a letter home to each parent with a copy of a Sun Safety and Skin Cancer booklet fact sheet. This letter tells parents about the scheme, why it is so important and what parents should do to assist the setting in ensuring their child is protected against UV during hours in their care. It also outlines how they can help reinforce sun safe practices at home. The letter also addresses the issue of applying sunscreen at nursery with parental permission. The setting is also asked to make a pledge that they will act as appropriate role models with regards to sun safety and also make available spare sun hats and sunscreen.

2) SHADE
Each pre-school is advised on the importance of providing a shaded area for outdoor play. Whilst this is not mandatory in gaining their accreditation, those that don't already have one and cannot provide evidence, must make a pledge that they will investigate building or purchasing one for future use.

3) TEACHING RESOURCES AND ACTIVITIES
Each pre-school setting is required to teach the children the simple, golden rules of sun safety: Slip, Slop, Slap. The fun and engaging resources available on-line to download, includes: the rhyming, illustrated book "George the Sun Safe Superstar", the Slip, Slop, Slap song with recording and music and a range of simple activity sheets designed to help reinforce key messaging learnt throughout the scheme. Settings must pledge that they will use these resources regularly to ensure messaging is reinforced on a regular basis.

Once these steps have been completed and the setting has provided evidence and feedback via the on-line step-by-step guide, the setting must submit their Sun Safe policy and will become an official Sun Safe Nursery - they can then download their certificate and logo for use on their literature.
How does the scheme ensure longevity?
The Sun Safe Nurseries scheme is an annual accreditation - each setting is sent reminders 1 month prior to their renewal date and then guided through the simple steps required to renew their accreditation. This ensures that settings are committed to implementing sun safety each year, that all messaging is continually reinforced to children in their care and that the scheme and teaching are continually introduced to newcomers.

For further information about the Sun Safe Nurseries scheme or for pre-school settings to register, please visit the website at www.sunsafenurseries.co.uk

To find out more about our sister scheme - Sun Safe Schools for primary schools
please click here, or visit the website at: www.sunsafeschools.co.uk
---
To find out more about our other activities please choose from the following:
> Sun Safe Schools
> Sun Safe Workplaces
> Skcin and Virgin Holidays
> Skcin and AXA PPP Healthcare
> Other / previous campaigns
> Skin Cancer UK
> APPGS - All Party Parliamentary Group on Skin
> Melanoma Taskforce
Curtain call for George the
Sun Safe Superstar!
George the Sun Safe Superstar is bought to life in this wonderful animated version of the book, voiced by celebrity Jenny Frost in association with AXA PPP Healthcare.
View Animation
Celebrity Doctor Chris Steele,
Patron of charity 'Skcin'
endorses the Sun Safe Schools
Accreditation Scheme.
"Sun Safe Schools is a totally unique sun awareness scheme that's dedicated to preventing skin cancer through
education. It is the UK's first and only initiative of it's kind that offers primary schools the most comprehensive range of free resources and guidance in achieving a physical and tangible status that they can be proud of."

DR. CHRIS STEELE MBE
•GP and Resident doctor, ITV's This Morning (24 yrs)
•Health Journalist of the Year - 2007
•Lifetime Achievement Award, Guild of Health Writers - 2010
•National Television Awards Winner, This Morning (Daytime) - 2011 & 2013
•National Television Awards Winner, This Morning (Factual) - 2012