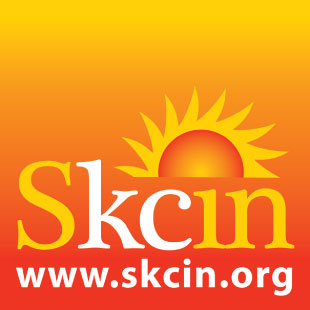 RAISING AWARENESS THROUGH EDUCATION
PROMOTING PREVENTION & EARLY DETECTION CAMPAIGNING FOR CHANGE
SKCIN: THE KAREN CLIFFORD SKIN CANCER CHARITY / REGISTERED CHARITY: 1150048

DONATE TO SKCIN
WE NEED YOUR HELP! PLEASE HELP US TO STOP SKIN CANCER TAKING MORE LIVES. WE ARE HUGELY GRATEFUL FOR YOUR SUPPORT.
Skcin And AXA PPP Healthcare
Our Work
SKCIN LINKS UP WITH AXA PPP HEALTHCARE
TO PROMOTE SUN SAFETY
THE PARTNERSHIP FEATURES A RANGE OF INITIATIVES
AIMED AT ENCOURAGING FAMILIES TO ENJOY THE SUN SAFELY

SKCIN are proud to have partnered with AXA PPP Healthcare, collaborating on a number of innovative initiatives to raise awareness of the importance of sun safety through the summer months.
The campaign aims to bring about awareness to families, kids and grown-ups about sun safety.
GEORGE THE SUN SAFE SUPERSTAR ANIMATION
One of Skcin's most successful resources in educating children on the importance of sun safety is to be bought to life courtesy of AXA PPP Healthcare. 'George the Sun Safe Superstar' is a rhyming and beautifully illustrated story that has been developed by Skcin to teach children from age 3-10 the importance of enjoying the sun safely. The book plays a star role in Skcin's national Sun Safe Schools accreditation scheme, and now, thanks to AXA PPP Healthcare, the story will be animated and bought to life with movement and sound to help further engage children. The animation has been voiced by singer, dancer, television presenter and model, Jenny Frost (right), supporter of Skcin and mother of 3 children who all love the book.

AXA PPP Healthcare also launched a competition asking kids to draw, paint or have a photo taken of themselves as a Sun Safe Superhero and send in their images, from which five lucky winners were drawn to be part of the animated film which can be viewed below.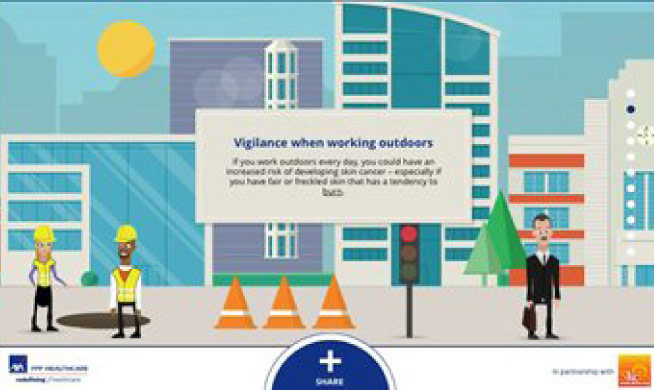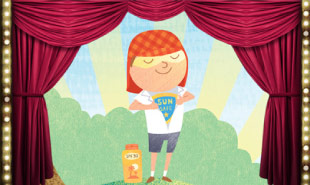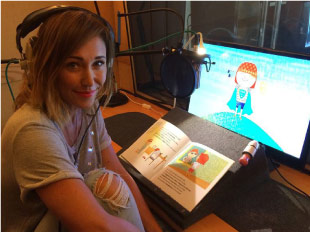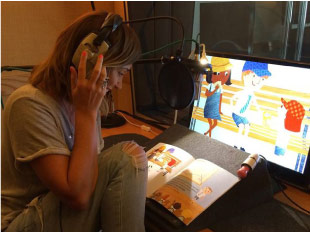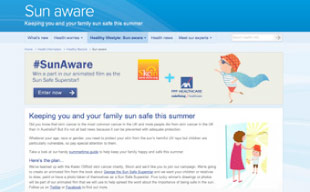 In addition AXA PPP Healthcare in collaboration with Skcin have added sun awareness information on their website and have also devised an on-line, interactive sun safety guide that highlights key sun safe messaging throughout.
---

Sun Safety & Skin Cancer Booklet
Download all you need to
know in one handy little book
DOWNLOAD NOW