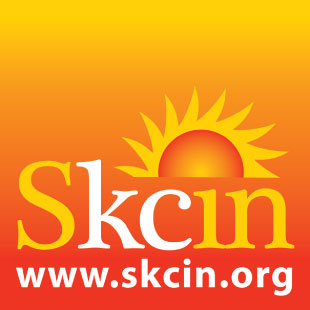 RAISING AWARENESS THROUGH EDUCATION
PROMOTING PREVENTION & EARLY DETECTION CAMPAIGNING FOR CHANGE
SKCIN: THE KAREN CLIFFORD SKIN CANCER CHARITY / REGISTERED CHARITY: 1150048

DONATE TO SKCIN
WE NEED YOUR HELP! PLEASE HELP US TO STOP SKIN CANCER TAKING MORE LIVES. WE ARE HUGELY GRATEFUL FOR YOUR SUPPORT.
Sun Safe Workplaces
Our Work
www.sunsafeworkplaces.co.uk
Sun Safe Workplaces is the first and only accreditation scheme of its kind to launch in the UK with the key objective to prevent skin cancer through the promotion of sun safety in the workplace. Sun Safe Workplaces is a national, annual, accreditation scheme developed by Skcin to advise employers and educate outdoor workers on the importance of sun safety as a serious health and safety issue. Sun Safe Workplaces is a FREE on-line tool available to all UK companies, that employ any number of outdoor workers. The scheme gives them access to a comprehensive range of FREE resources to help them implement a suitable sun safety policy whilst educating their employees on all aspects of skin cancer prevention and early detection.

UV is a known carcinogen and employees that work outdoors during daytime hours (being exposed to varying levels of UV from the sun), have a higher risk of developing skin cancer.
UV radiation should be considered an occupational hazard for people who work outdoors. Employers therefore have a duty of care to educate their employees about the health implications the sun can have, the importance of appropriately protecting their skin and regularly checking their skin for signs of change. In addition employers have a duty to ensure the provision of appropriate protection from the sun. Sun Safe Workplaces effectively addresses these issues and provides companies with all the necessary help and guidance to achieve their Sun Safe Workplaces Accreditation.
342
Companies have registered to gain their
Sun Safe Workplaces Accreditation
www.sunsafeworkplaces.co.uk
IS YOUR WORKPLACE
SUN SAFE?
If you are an outdoor worker or if you
know of anyone who is or would be
interested in the Sun Safe Workplaces
Scheme please email them a link to
the Sun Safe Workplaces website.
CLICK HERE TO EMAIL LINK

How does the scheme work
and what is involved?
The accreditation scheme requires companies that employ outdoor workers to undertake an interactive 4 step process, providing feedback / evidence on-line that each step has been completed prior to certification. Everything the company needs to complete each step is provided FREE to download from the website:

The 4 steps required for organisations to
complete and gain certification:

1) RISK ASSESSMENT
Step one requires employers to complete a full solar UVR risk assessment which will be used to identify employees who have a high risk of exposure to solar UVR and situations or work systems where high exposure to solar UVR occurs. Resources are made available via the website to assist companies in the completion of their risk assessment which on completion is uploaded by the company as evidence of completion.

2) IMPLEMENTING SUN PROTECTION
CONTROL MEASURES
Once the risk has been assessed, employers and employees should work together to implement changes that minimise the risk of exposure to solar UVR. A comprehensive sun protection programme should include the introduction of sun protective measures in line with occupational hazard controls including:
engineering and administrative controls as well as personal protective equipment and clothing. Comprehensive resources are provided to assist companies in devising a suitable plan of action. Once complete the company is required to upload a written copy of the control measures they have or intend to put into place.

3) TRAINING EMPLOYEES ABOUT SOLAR UV AND SKIN CANCER PREVENTION AND EARLY DETECTION
This step covers the provision of information, instruction, training and supervision of control measures. A range of comprehensive resources from power point presentations to printed literature and fact sheets are available to download - providing employers and outdoor workers with everything they need to complete workforce training effectively. This step is verified by uploading evidence of the training materials used and photos of them in action.

4) SUN PROTECTION POLICY
Step 4 requires the organisation to produce and upload a full sun protection policy as a written document that records why and how the solar UVR risk is to be managed.

Once these steps have been completed and the company or organisation has provided evidence and feedback via the on-line step-by-step guide, they will become an official Sun Safe Workplace - they can then download their certificate and logo for use on their literature and website.
How does the scheme ensure longevity?
The Sun Safe Workplaces scheme is an annual accreditation - each organisation is sent reminders 1 month prior to their renewal date and is advised that in order to retain their accreditation they will need to submit their annual review which must show evidence of monitoring their programme effectiveness. This process will help them determine the effectiveness of the control measure that have been implemented and identify changes that may further reduce exposure.

For further information about the Sun Safe Workplaces scheme or for organisations to register, please visit the website at www.sunsafeworkplaces.co.uk
---
To find out more about our other activities please choose from the following:
> Sun Safe Schools
> Sun Safe Nurseries
> Skcin and Virgin Holidays
> Skcin and AXA PPP Healthcare
> Other / previous campaigns
> Skin Cancer UK
> APPGS - All Party Parliamentary Group on Skin
> Melanoma Taskforce
Sun Safe Workplaces:
Endorsed By: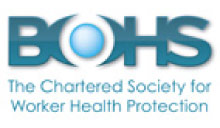 Celebrity Doctor Chris Steele,
Patron of charity 'Skcin' endorses the Sun Safe Workplaces
Accreditation Scheme.

"Sun Safe Workplaces is a totally unique sun safety scheme, dedicated to preventing skin cancer through education. Companies and organisations that implement this scheme are recognising solar UVR as a seriousoccupational health hazard and can be proud that they are advising and protecting their workforce accordigly and helping to prevent the soaring rates of skin cancer un the UK."

DR. CHRIS STEELE MBE
•GP and Resident doctor, ITV's This Morning (24 yrs)
•Health Journalist of the Year - 2007
•Lifetime Achievement Award, Guild of Health Writers - 2010
•National Television Awards Winner, This Morning (Daytime) - 2011 & 2013
•National Television Awards Winner, This Morning (Factual) - 2012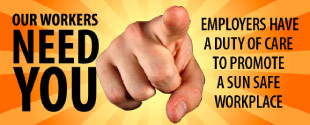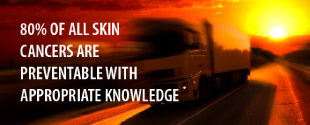 Sun Safety & Skin Cancer Booklet
Download all you need to
know in one handy little book
DOWNLOAD NOW