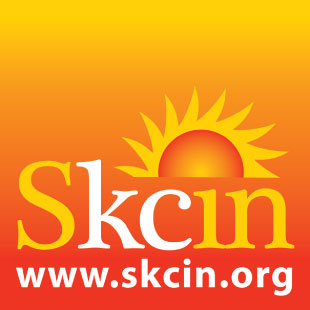 RAISING AWARENESS THROUGH EDUCATION
PROMOTING PREVENTION & EARLY DETECTION CAMPAIGNING FOR CHANGE
SKCIN: THE KAREN CLIFFORD SKIN CANCER CHARITY / REGISTERED CHARITY: 1150048

DONATE TO SKCIN
WE NEED YOUR HELP! PLEASE HELP US TO STOP SKIN CANCER TAKING MORE LIVES. WE ARE HUGELY GRATEFUL FOR YOUR SUPPORT.
Becoming an Ambassador of Skcin
Getting Involved
BECOMING AN AMBASSADOR OF SKCIN
If you're passionate and motivated about beating skin cancer and would like to become part of a growing network of like-minded individuals that share our objectives, we want to work with you.
Your passion and enthusiasm can help encourage people to take action, helping Skcin in meeting our strategic objectives of increasing awareness by promoting prevention and early detection and supporting our national accreditation schemes within the local and wider community.
THE ROLE OF AN AMBASSADOR
An Ambassador of Skcin can help us raise awareness locally or regionally in a number of ways.
The extent to which an Ambassador may offer support to the charity is of course optional and dependent on the amount of time an individual can afford. However, for guidance we have outlined below a number of ways in which an Ambassador should ideally support Skcin in achieving our objectives. All Ambassadors will receive extensive resources to help them, full support from the charity and the opportunity to become part of a growing community of Ambassadors across the UK.
KEY TASKS FOR AMBASSADORS:
Become familiar with the work of Skcin and our national accreditation schemes
Engage your local community in our campaigns and promote our work using our resources
Promote the schemes to local primary schools, pre-schools and employers of outdoor workers, encouraging them to take part and assist them where necessary in completing their accreditation
Visit local primary schools to talk to pupils as part of their whole school assembly (required to complete their Sun Safe Schools Accreditation)
Write to and meet your local Council and/or MP for support with rolling out the accreditation schemes
Host and/or support a local awareness and/or fundraising event
Inspire your family, friends, colleagues and on-line networks to support the charity
Give short talks on the charity and our work (experience of public speaking is preferred)
Engage with the local press about our work and your personal connection to skin cancer
Attend cheque presentations and thank our supporters face-to-face in your local area
Set up a fundraising group with friends, family or colleagues
Make introductions to your contacts who may support the charity
Create good connections in your local area to gain continued support
Communicate with our Ambassador community by staying in touch via our on-line network
Feedback regularly to Skcin your achievements and share on social media where possible
If becoming an ambassador is of interest to you, please register your interest using the form below.
Please note that all ambassadors must be over 18 to volunteer and we request a minimum of six months commitment to the role over the Spring/Summer months.
AMBASSADOR REGISTRATION FORM
To register your interest in becoming an Ambassador of Skcin, please complete the following registration form in full.
Thank you for your support, we look forward to working with you to beat Skin Cancer.