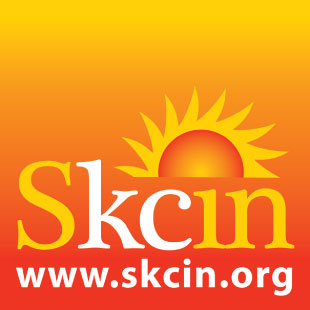 RAISING AWARENESS THROUGH EDUCATION
PROMOTING PREVENTION & EARLY DETECTION CAMPAIGNING FOR CHANGE
SKCIN: THE KAREN CLIFFORD SKIN CANCER CHARITY / REGISTERED CHARITY: 1150048

DONATE TO SKCIN
WE NEED YOUR HELP! PLEASE HELP US TO STOP SKIN CANCER TAKING MORE LIVES. WE ARE HUGELY GRATEFUL FOR YOUR SUPPORT.
Sun Safety in the Workplace
Sun Safety & Prevention
Outdoor workers and sun safety
up to 90% of all skin cancers are caused by either prolonged or intense exposure to the sun. Outdoor workers naturally spend more time exposed to UV radiation and are therefore at greater risk of sun damage and the subsequent development of skin cancers. Unfortunately, the subject of sun safety is often neglected in the workplace as a serious health and safety issue, so outdoor workers should be extra careful in ensuring they protect themselves.

Slip on sun protective clothing
Clothing can be one of the most effective barriers between our skin and the sun
Clothing should cover as much skin as possible
Always keep shoulders covered that can easily burn
A closer weave will provide more protection
A high UPF rated fabric provides best protection
Slop on SPF 30+ sunscreen
Always use a sunscreen with a Sun Protection Factor (SPF) 30 or above, preferably water resistant
Make sure it's broad spectrum and carries a UVA symbol (if it has a star rating, a minimum 4 star)
Take to work and store in an accessible, cool place and remember to check the expiry date
Apply a generous amount to clean, dry, exposed skin
Apply 20 minutes before going outdoors and preferably once again when outdoors
Regardless of the instructions all sunscreens should be reapplied at least every 2 hours and more if perspiring heavily / towelling
Remember to protect your lips with an SPF 30+ lip balm
Slap on a sun hat
Always wear a hat with a wide brim that shades the face, neck and ears
A close weave or UPF rated fabric will provide better protection
Legionnaire (with a flap that covers the neck and joins the front peak) or bucket style hats (with minimum 7.5cm brim) are the most effective - Hard hats can be fitted with a sun peak and flap if required
Slide on quality sunglasses
Solar UV radiation can be damaging to the eyes so it is important to wear quality sunglasses
Overall protection depends on the quality of the lens and the overall design
Look for the European CE mark which indicates a safe level of protection
Those labelled with a high EPF (which rages from 1-10) will provide best protection
Ensure they are close fitting and wrap around to stop solar UVR entering the sides and top
Remember price and darkness of the lens have no reflection on the quality of protection
Shade from the sun whenever possible
Shade can provide a good barrier between our skin and the sun
Seek shade whenever possible, particularly at the hottest times of the day between 11am and 3pm when UV penetration is strongest and at break times
Outside jobs can sometimes be done inside or moved to a shady location.
A temporary shelter can be erected or trees and buildings used for protection.
Try to reorganise the job so tasks requiring outdoor work get done in the morning before 11 am and after 3 pm, to avoid the hours of greatest sun intensity.
Never rely on shade alone, always combine with personal protection measures
Remember that ultraviolet radiation from the sun bounces off water, sand, concrete, light-coloured surfaces and snow and can considerably increase the strength of the sun's
damaging rays. People who work near these areas will need to take extra care.
Some outdoor workers are also exposed to substances that increase the harmful effects of ultraviolet radiation. These include industrial chemicals such as asphalt and diphenyls, and some medications. People who work near or with these substances need to take extra care. A water resistant sunscreen can help give protection when there is likely to be skin contact with these substances.
Is your workplace sun safe?
All employers have a duty of care to assess health risks at work. We know that over 80% of cases, skin cancer is caused by over exposure to UV, it is thus largely preventable! Education on the prevention and early detection of the disease is therefore paramount and really needs to be on everyone's agenda. This is why Skcin have developed 'Sun Safe Workplaces' - an accreditation scheme specifically designed to guide employers through the process of implementing a suitable and successful Sun Safe Policy into their organisation. The Sun Safe Workplaces website and associated content produced specifically for the scheme provide both employers and employees with the most comprehensive range of resources ever made available to UK organisations with the key objective of preventing skin cancer through education.

If you are an outdoor worker and would like to see the Sun Safe Workplaces accreditation scheme implemented by your employers, please make them aware of the scheme and direct them to:
www.sunsafeworkplaces.co.uk where they can find out everything they need to know.

Sun Safety & Skin Cancer Booklet
Download all you need to
know in one handy little book
DOWNLOAD NOW

Sunbeds Can Cause Melanoma!
Sunbeds are not safe - fact! Find
out the truth and misconceptions
LEARN MORE

Skin Cancer - The Warning Signs
Learn how to check your skin and
what you should be looking for...
LEARN MORE

Am I at risk of Skin Cancer
Learn about your skin type level
of associated risk and protection...
LEARN MORE
Spotlight Topics

Real Life Stories
Debbie's Story
BASAL CELL CARCINOMA
LEARN MORE

Real Life Stories
Kerri's Story
MELANOMA
LEARN MORE
Sun Safe Workplaces:
Endorsed By: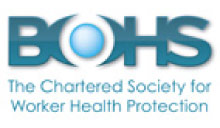 ---